10 5K Signs That Made Us Smile
Girls on the Run 5K events are not about competition, but celebration.  
Both on and off the track, this is a day in which we come together as a community to applaud the accomplishments of our girls. Completing a 5K is hard work, but when motivational signs and cheerful messages are involved, it becomes an unforgettable, fun and uplifting experience. Girls remember the sights and sounds of this day and keep the joy of this memory in their hearts for life. 
A high-five and reminder that "we believe in you!" goes a long, long way when you are nearing mile number three. Between inspirational shouts, chants, dances, costumes and signs, GOTR 5Ks are known for overflowing with support toward those inching toward the finish line. This year, our councils, girls, volunteers, coaches and families went above and beyond to create some of the most colorful, unique and motivational signs we have ever seen! Check out this list (in no particular order) of 10 5K Signs That Made Us Smile! 
---
1. "Run like your iPad is dying"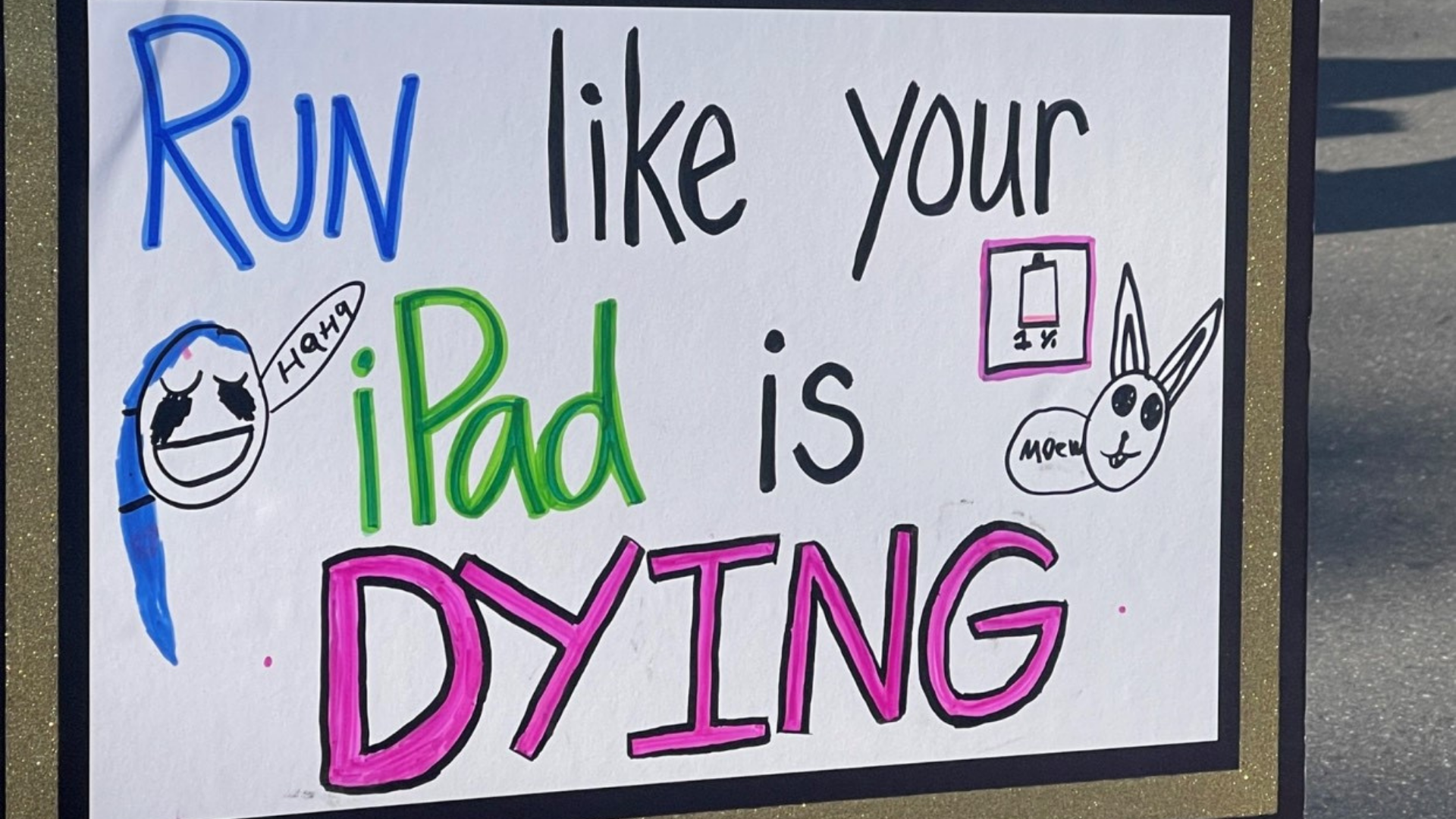 This Girls on the Run Greater Charlotte sign conveys a feeling many of us are familiar with. If you've ever been on 1% without saving a game or finishing a conversation, you know the speed that's associated with finding a charger ASAP. Talk about an effective motivator! 
---
2. Custom-named signs in every color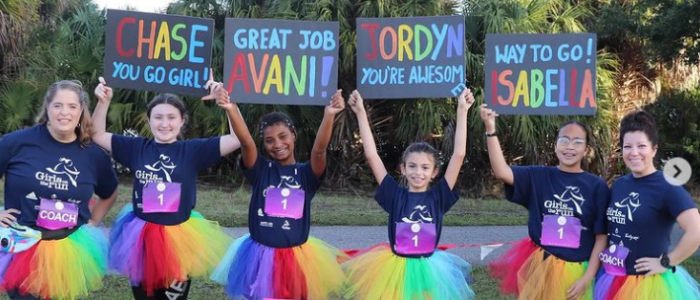 This group of participants and coaches at Girls on the Run Central Florida cheered their peers on using every color of the rainbow! Bright, eye-catching and unique, this vast array of colors is just as beautiful and exceptional as the girls in our program! 
---
3. "Touch here for power" (and an entire cheer station!)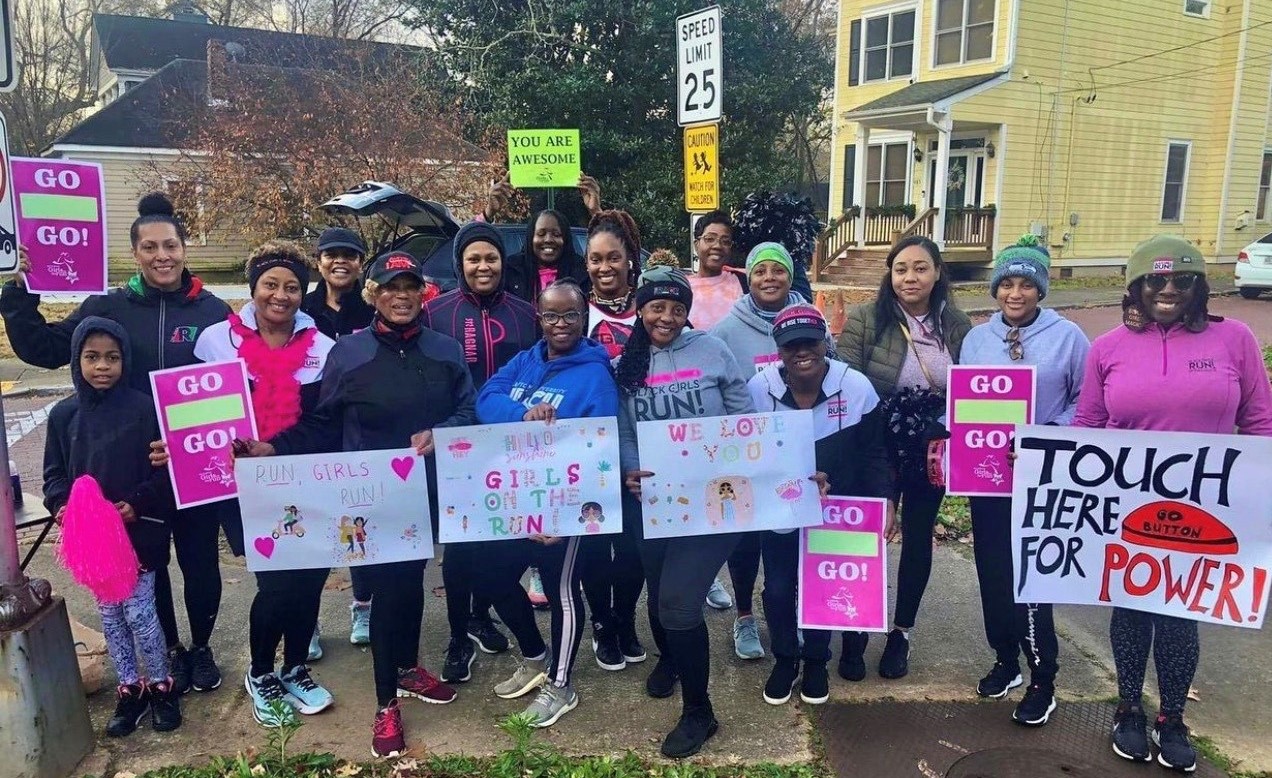 At Girls on the Run Atlanta, supporters cheered girls on in a designated cheer station at the three-mile mark! Bonus points go out to the interactive "Touch here for power" sign – we love the high-engagement factor here! 
---
4. Signature car signs for everyone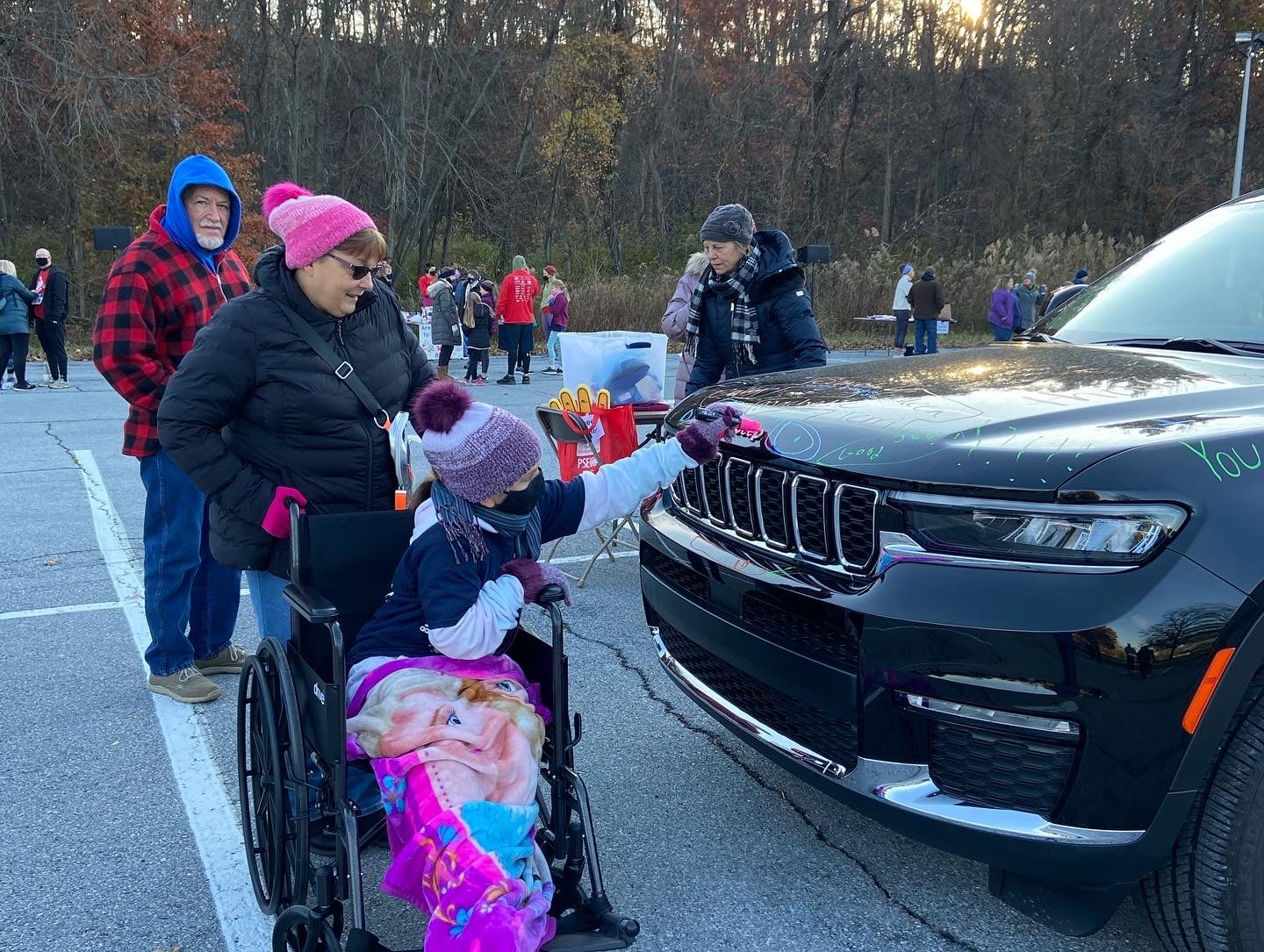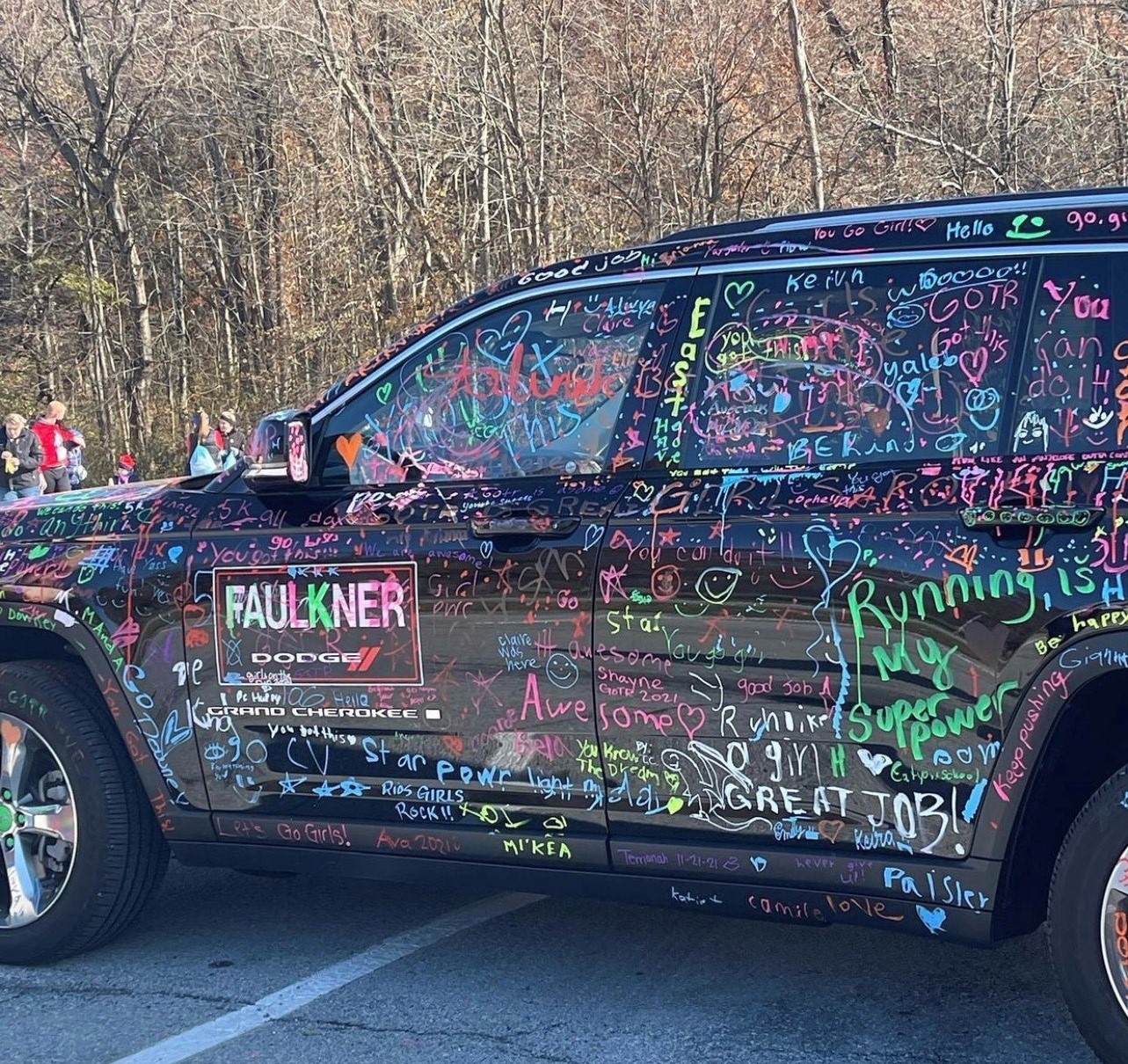 One supporter at Girls on the Run Capital Area took sending notes of encouragement to a whole new level at this year's 5K! Turning their car into an interactive message board, this 'sign' is one the biggest and most exciting we've seen yet.
---
5. "If running was easy everyone would do it. You just make it look easy. You got this, just run!"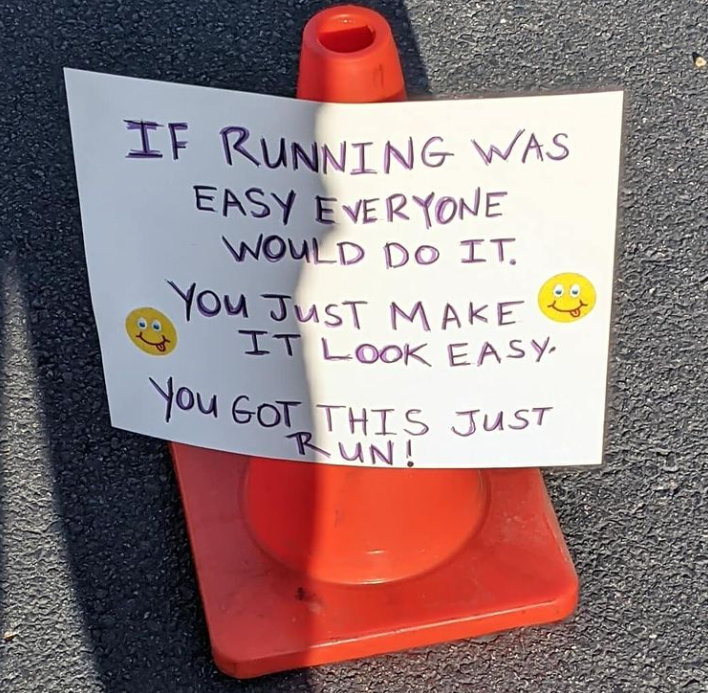 This sign, shared by supporters in Girls on the Run Greater Charlotte, reminds girls of the hard work they put in throughout the program, how far they've come and how impressive it is to complete a 5K! Definitely fantastic on all accounts.
---
6. "You are strong, amazing, powerful, crushing it!"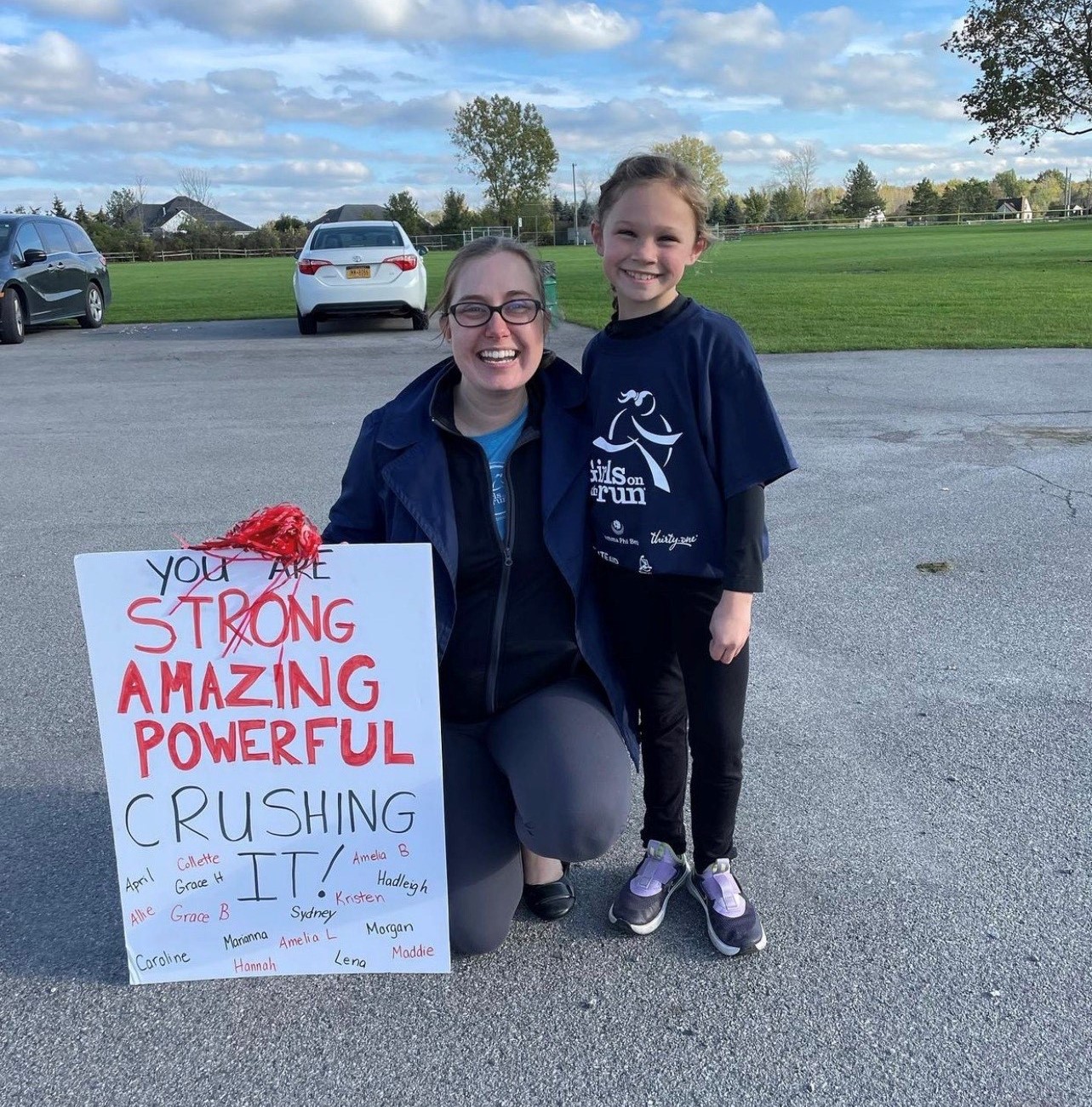 A handful of positive affirmations are always a great idea when reminding girls of their worth! In this sign, shared at Girls on the Run Buffalo, an entire list of names is listed next to this encouraging message – letting each girl know they are capable of anything! 
---
7. "Clear eyes, full hearts, can't lose! Go, Ms. Shipman!"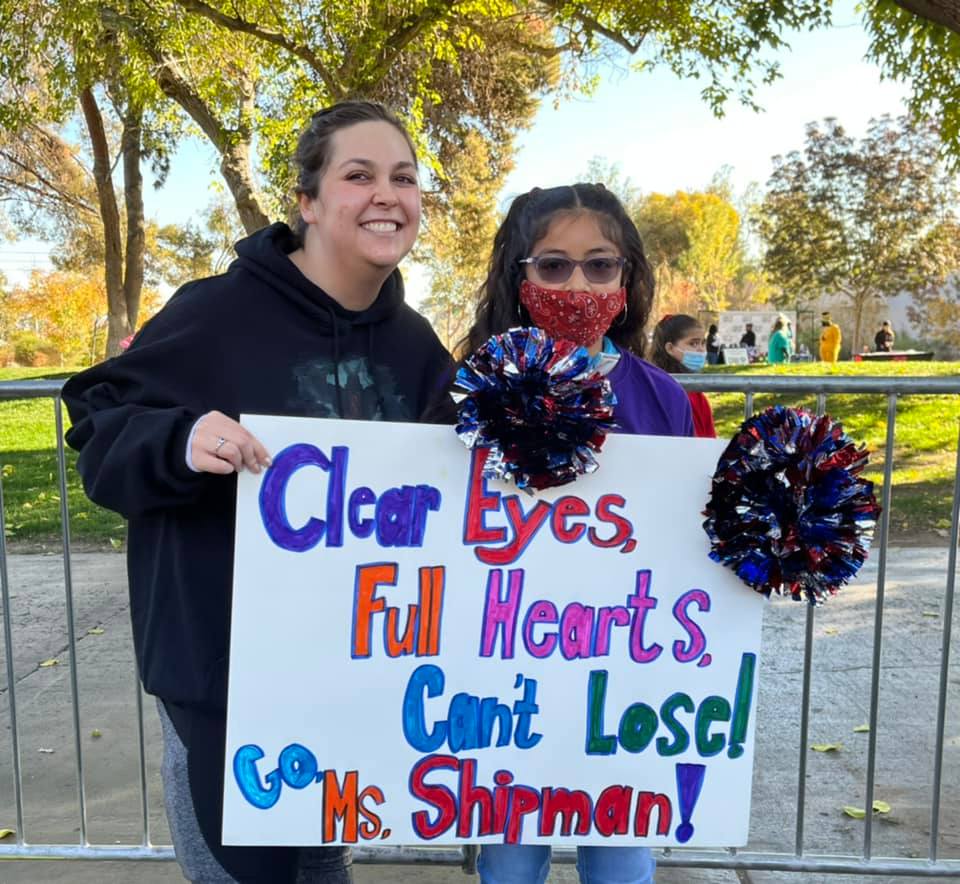 They got this right – clear eyes and full hearts are a power combination that's destined for success! At Girls on the Run Las Vegas, this GOTR girl and family member cheered on a teacher with this uplifting message! Definitely a fantastic 5K sign!
---
8. "You are worthy" (featuring Thor's hammer!)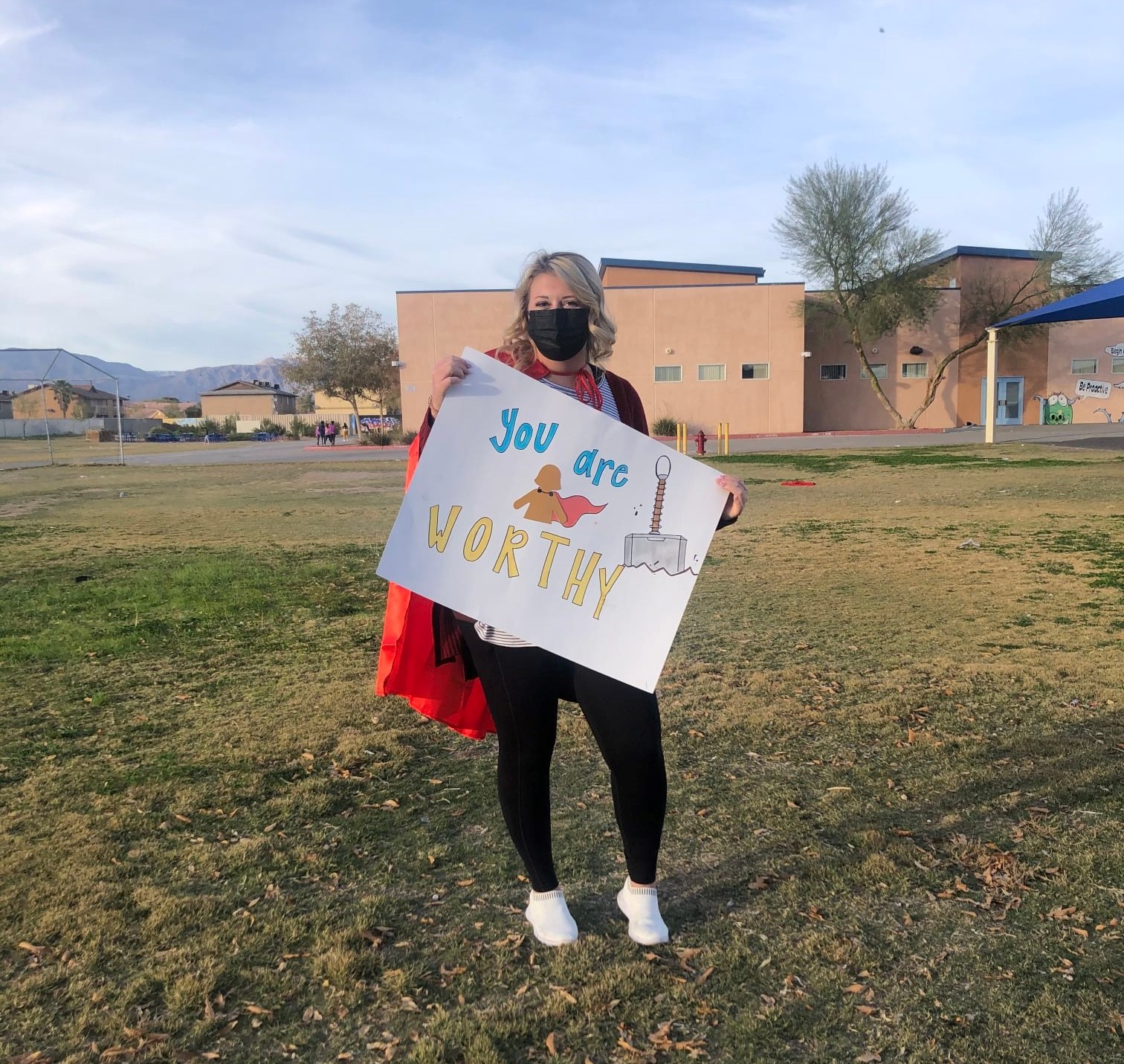 A sign that tells girls they are worthy of greatness AND implies they are superheroes? Yes, please, Girls on the Run Las Vegas!
---
9. Individual messages for every teammate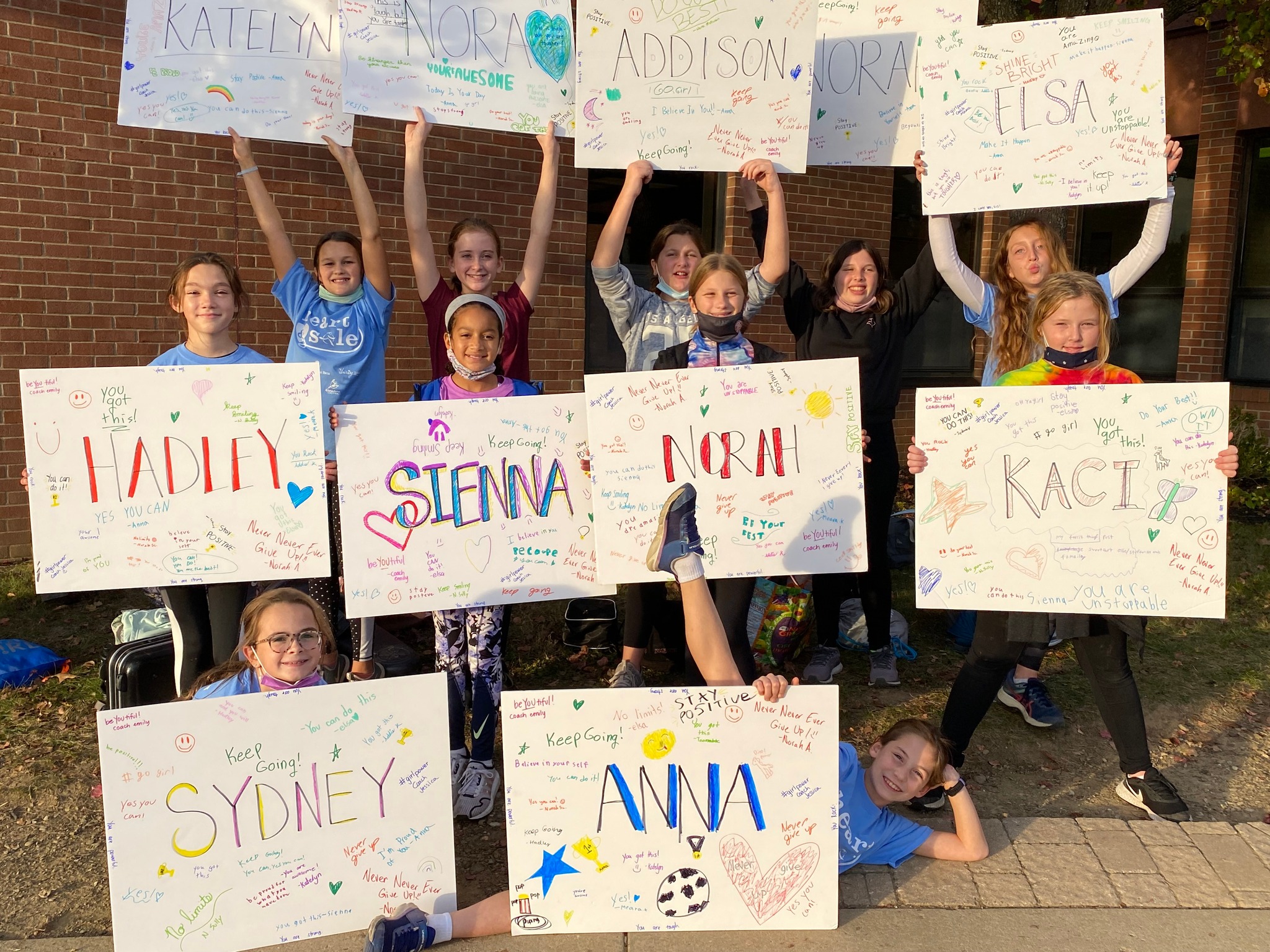 It's the custom messages on these signs for us! Girls wrote unique notes of empowerment to one another at Girls on the Run of UPMC Magee-Women's Hospital this year. Could we love this thoughtfulness more? Don't think so!
---
10. "Run like a dragon is chasing you!" "Who is that EV Senior? It is Lexi St. John! Way to go, Coach!"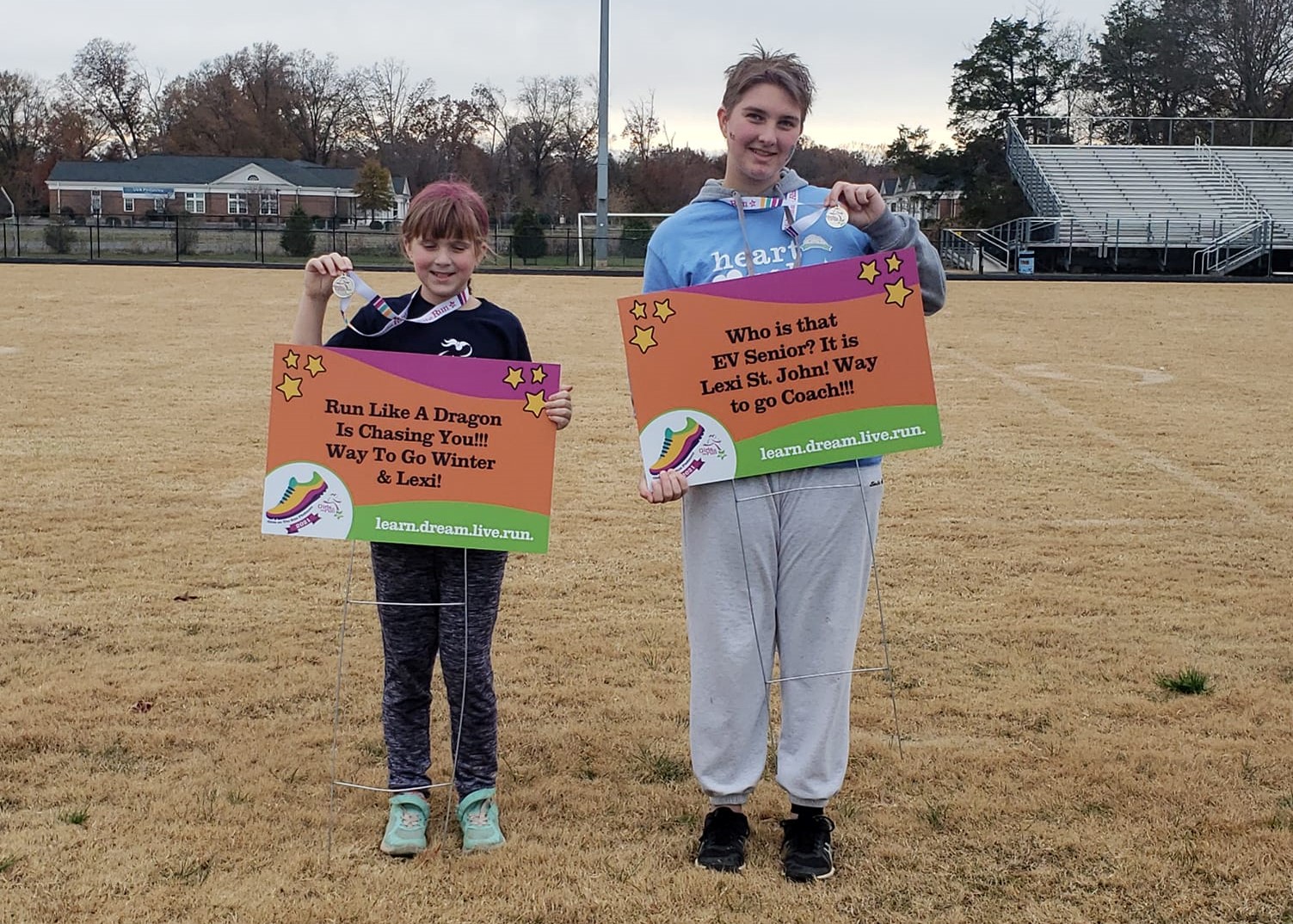 What does one hilarious (and extremely valid) message plus one kind-hearted, customized shout-out to a coach equal? The perfect pairing for motivating every person on the track, of course! Great work, Girls on the Run Piedmont VA!
If you have a picture of a fantastic 5K sign from Girls on the Run, be sure to send it our way! We'd love to show off your spirit! Contact marketing@girlsontherun.org.
Are you interested in joining Girls on the Run or supporting girls in your community? Find a council near you today!