Dream it. Do it. Be it. Meet the Speaker Lineup of Our Dreams
Opening your heart and daring to dream is a feat that requires courage, confidence and resilience. It takes bravery to identify a dream and strength to pursue it. Even when first attempts fail and the road gets rocky, history has proven that the boldest dreamers are the biggest changemakers.
Without the fortitude of these dreamers, our world would be robbed of its magic.
The ingredients to accomplishing any goal are twice as potent when the support of loved ones are involved. Self-assurance, creativity, bravery, innovation – these key components will get the job done but will only go so far without the encouragement and endorsement of your circle.  At Girls on the Run, it is our goal to create that circle – a place where every girl experiences a sense of belonging, one that allows her the chance to freely be herself and develop trusting relationships with peers and mentors. Our girls have overcome so much in the past three years, and, despite the complications of the COVID-19 pandemic, virtual schooling and social unrest, boldly pursued their dreams.
Every lesson they learned offered them a new, priceless perspective.
Every door that closed taught them a new way of not only opening but constructing another pathway.
Our girls became one step closer to becoming the heroes of their own stories and capable of taking on any new challenge. This journey, and it's many unique and admirable attributes, is exactly what's at the heart of the Girls on the Run Dream it. Do it. Be it. Virtual Event.
To demonstrate the massive value of dreaming it, being it and doing it, are three incredible speakers, one brilliant performer and one remarkable emcee who all serve as heroic examples to girls everywhere. Get to know them, and learn more about the event, below!
Simone Biles (Speaker)
Simone Biles is one of the greatest female athletes of all-time. The first woman to capture five All-Around World Championship titles, Biles is the most decorated gymnast in World Championships history – male or female – with 25 medals overall (19 gold) and is a seventime medalist (4 gold, 1 silver, 2 bronze). A three-time Laureus World Sportswoman of the Year, she has earned the rare distinction of having four skills named in her honor – The Biles – across beam, floor (two) and vault disciplines. Biles' extraordinary accomplishments have received widespread recognition including TIME 100 Most Influential, Forbes 30 Under 30, Ebony Power 100, People Women Changing the World, USA Today 100 Women of the Century, and two-time Associated Press Female Athlete of the Year among others. Her autobiography – Courage to Soar – was a New York Times bestseller and developed into an award-winning tv special on Lifetime. Biles utilizes her platform to help advocate for mental health and support initiatives that provide education and assistance for children and young adults associated with adoption and foster care.

Taylor Richardson (Speaker)
Taylor Richardson (also known as Astronaut Starbright) is an advocate, activist, philanthropist and speaker. She wants to be a physician, scientist and astronaut. Taylor's service and advocacy work continue to have an incredible trajectory that began when she was nine and attended Space Camp in Alabama. Her first fundraiser led to her own book drive, "Taylor's Take Flight with a Book." The effort has collected and donated over 15,000 books within and outside of the United States. Since then, Taylor has sponsored several full scholarships to send girls to STEM and empowerment camps across the U.S.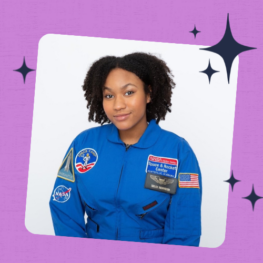 Sara Bareilles (Performer)
GRAMMY® Award-winning artist, songwriter, actress, author, and philanthropist Sara Bareilles consistently affirms herself as a modern renaissance woman whose impact can be felt across music, film, television, and theater. To date, she has received two Tony® Award nominations, three Primetime EMMY® Award nominations, and seven GRAMMY® Award nominations, garnering a 2020 GRAMMY® in the category of "Best American Roots Performance" for "Saint Honesty." In 2007, her platinum-certified debut album, Little Voice, yielded the quadruple-platinum smash "Love Song." The single notably captured #1 in 22 countries. Her catalog consists of the gold-selling #1 album Kaleidoscope Heart [2010], gold-selling Blessed Unrest [2013], and the T Bone Burnett-produced Amidst The Chaos [2019] — which marked her fifth consecutive Top 10 debut on the Billboard Top 200. Along the way, she has performed alongside everyone from Sir Elton John to Seth MacFarlane, sold out hallowed venues such as The Hollywood Bowl, landed on President Barack Obama's Playlist, and gathered billions of streams.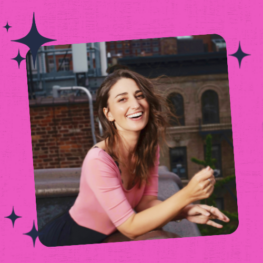 Liz Kunz (CEO, Girls on the Run, speaker)
Liz spent the first decade of her professional life in corporate America before transitioning to the nonprofit sector in 1996. It was while working at the YMCA that Liz first learned about Girls on the Run. Its mission profoundly resonated with Liz's personal mission and she started volunteering for the organization in 2002. She joined the staff as Chief Operating Officer in 2006 and has served as CEO since 2008. Liz has presided over an incredible time of organizational growth and brings significant expertise to Girls on the Run in setting strategic direction and creating an inclusive culture of empowerment, gratitude and joyful purpose.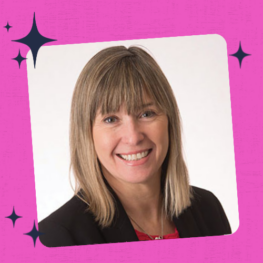 Alana Andrews (Emcee, Entrepreneur, GOTR Alumna)
Alana Andrews is the 17-year-old Author, Speaker, CEO & Founder of The SWEY Corporation & So Positive, LLC., and an incoming freshman at The Wharton School of the University of Pennsylvania. From her second book, "Creating Confidence," Alana founded the So Positive Initiative (SPI) where she builds self-confidence and leadership skills within thousands of elementary and middle school students through their regional programs, assemblies, and 12-part book series. Along with her community driven initiatives, Alana is a professional motivational speaker, and has spoken at venues including the largest women's business conference in the state of Virginia and the State of the County Address. Her entrepreneurial spirit has driven her to build her most recent company, SWEY, where she has worked alongside pediatricians, field experts, researchers, and NBA athletes in developing the natural modern sports drink made by Gen Z for Gen Z, which since its launch, has gained national exposure from outlets including The New York Times Upfront. Alana is heavily involved in leadership initiatives and has been recognized as a Harvard University Bold Ambassador, as well as earning the honor of excellence in leadership by the Barnard College of Columbia University's Athena Business program. Alana is a Girls on the Run alumni and aims to build avenues for the youth to make their visions move.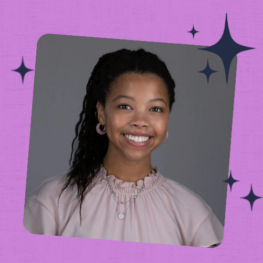 The Dream it. Do it. Be it. virtual event will take place on Thursday, March 31, 2022, at 7:00 p.m. EST and we would love for you to join us! The virtual fundraising event will celebrate the dreams of women and girls and the immeasurable strength they exhibit as they reach and exceed their goals.
To RSVP, please visit our Dream it. Do it. Be it. event page. There is no charge to attend but each guest will have the opportunity to make a donation during the event. Your gift will help develop new programming, provide financial assistance so more girls can participate and fund initiatives that will eliminate barriers for our participants.
If you are unable to attend but would still like to help girls pursue their dreams, you can make a donation today!