For Ally Love, Teamwork Makes the Dream Work
As the Founder & CEO of Love Squad, Peloton Instructor, and Host of Brooklyn Nets, Ally Love knows all about the hard work it takes to achieve big dreams and become a boss. However, she also emphasizes the importance of community in everything she does; the three foundational themes of Love Squad are education, motivation and inspiration. By creating a space where women can have open and honest conversations, Ally helps them reclaim their agency and thrive in their careers. Without inclusivity, support and love, these powerful conversations wouldn't be possible.
Even in her Peloton classes, Ally's mission is to empower, encourage and uplift. This spirit of collaboration over competition and the power of physically working together as a team helps members push themselves both on and off the bike.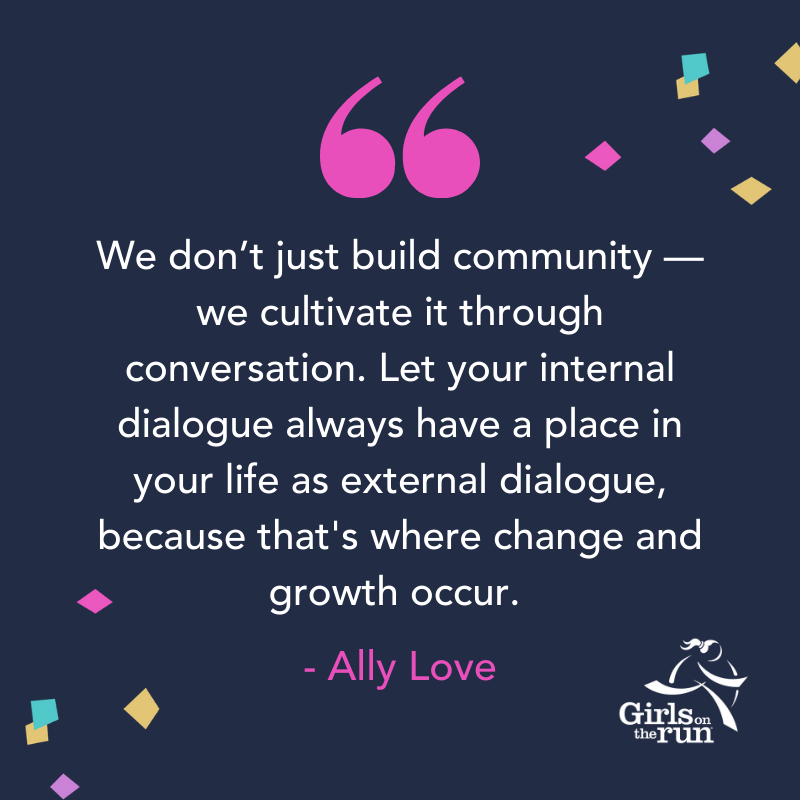 Just like Ally, Girls on the Run believes in the power of community and collaboration. When girls participate in an end-of-season 5K to culminate their program, it's not about who reaches the finish line first — it's about supporting one another and achieving this goal together. In fact, 85% of girls who participated in Girls on the Run improved in confidence, caring, competence, character development or connection to others. In the words of GOTR girl Jessica, "One thing I learned while participating in Girls on the Run was teamwork. Before I was all about me, but now I understand what it means to be part of a team."
At Girls on the Run, we value the lifelong connections our programs foster among participants and coaches. We invite you to celebrate this impactful culture of teamwork and community at our 25th Birthday virtual event! Hear from Ally herself along with an exciting panel of experts and professional athletes — plus a keynote address from Hoda Kotb. RSVP to join in the birthday fun today!
Love what you read? Sign up to receive our emails! Get tips, advice, inspiration and remarkable stories of women and girls fueling their limitless potential.