Celebrate 25 Years of Girls on the Run!
Over the past 25 years, Girls on the Run has been inspiring girls to know and activate their limitless potential and boldly pursue their dreams. Founded in Charlotte, N.C., in 1996, what started as a local program serving 13 girls has grown into a national force for good, impacting the lives of more than 2 million girls and counting!
The 25th Birthday virtual celebration event on March 25, 2021, at 7 p.m. EST will feature a keynote address from Hoda Kotb that echoes the inspiration and strength that girls find through their participation in Girls on the Run. The event will also include a discussion panel with experts and athletes about building confidence in girls through sports along with stories of impact from Girls on the Run CEO, Elizabeth Kunz.
Event speakers include:
Hoda Kotb
Jess Ekstrom
Elizabeth Kunz
Ciara Lucas
Vanessa Fraser
Dr. Maureen Weiss
And more!
RSVP to the event today!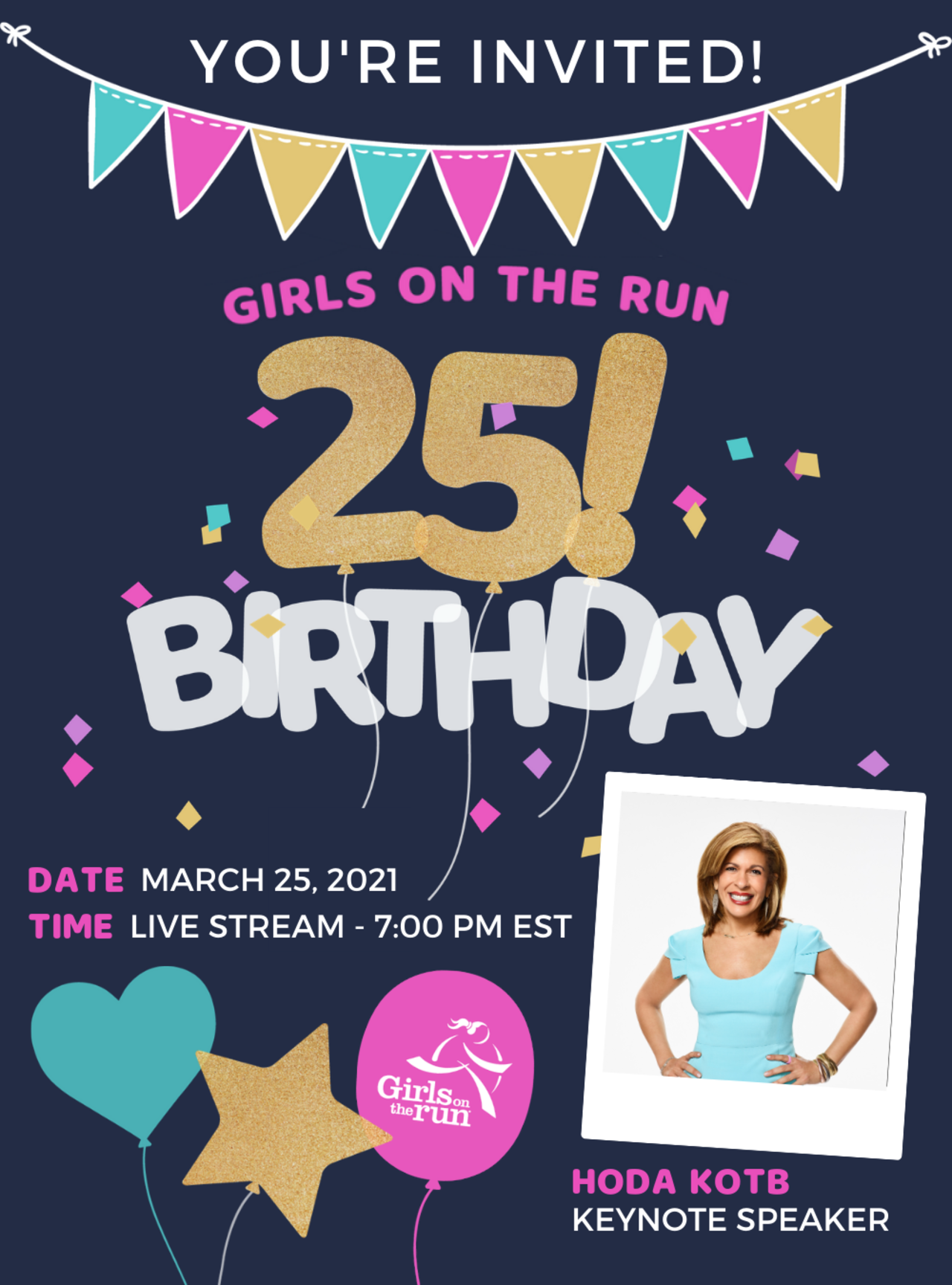 P.S. There are a multitude of innovative sponsorship and digital engagement opportunities available to showcase your brand. More importantly, as a virtual event sponsor, you will be supporting an organization that uses a fun, research-based curriculum that creatively integrates movement to inspire every girl to reach her limitless potential not just for the length of the program, but for life. Visit this page to learn more or email gotr25th@girlsontherun.org.