Parent & Girl
Activities
Strengthen your bond with your girl with these engaging and meaningful activities.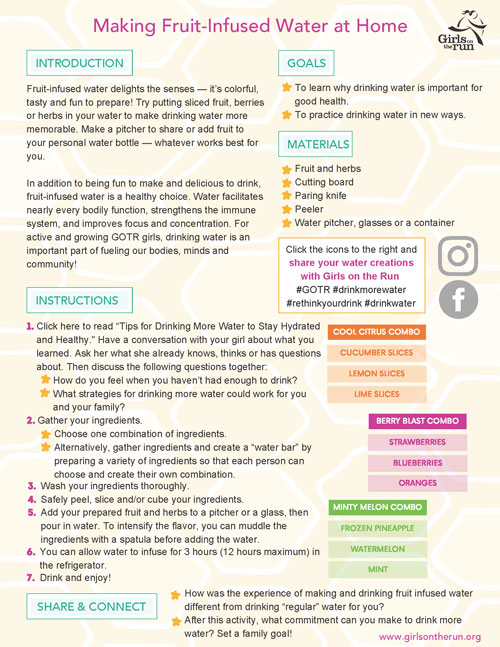 Making Fruit Infused Water
Make your own fruit infused water at home! For active and growing GOTR girls, drinking water is an important part of fueling our bodies, minds and community!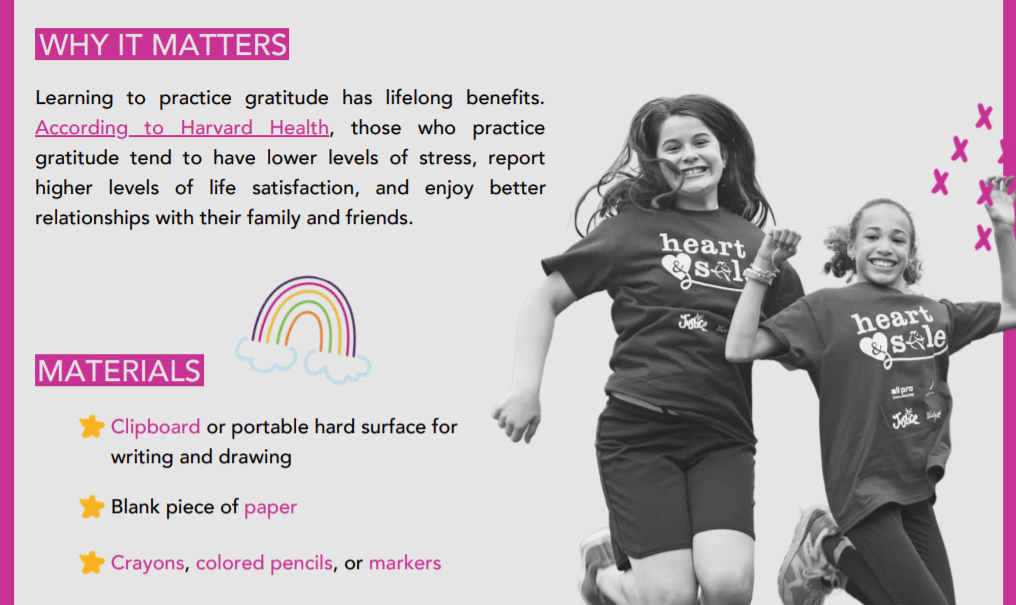 Gratitude Activity
This activity is designed to help you and your girl be intentional about noticing what you're grateful for and reflecting on how you can express gratitude!
Connecting with your girl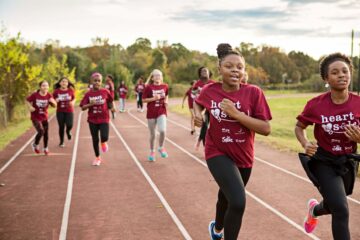 6 Tips for Getting Your Kid to Put Their Phone Away and Be Active Technology is an enormous part of
Read More
Activities
for Girls
Your girl can learn how to unleash her limitless potential and boldly pursue her dreams – and have fun while doing it – with these activities!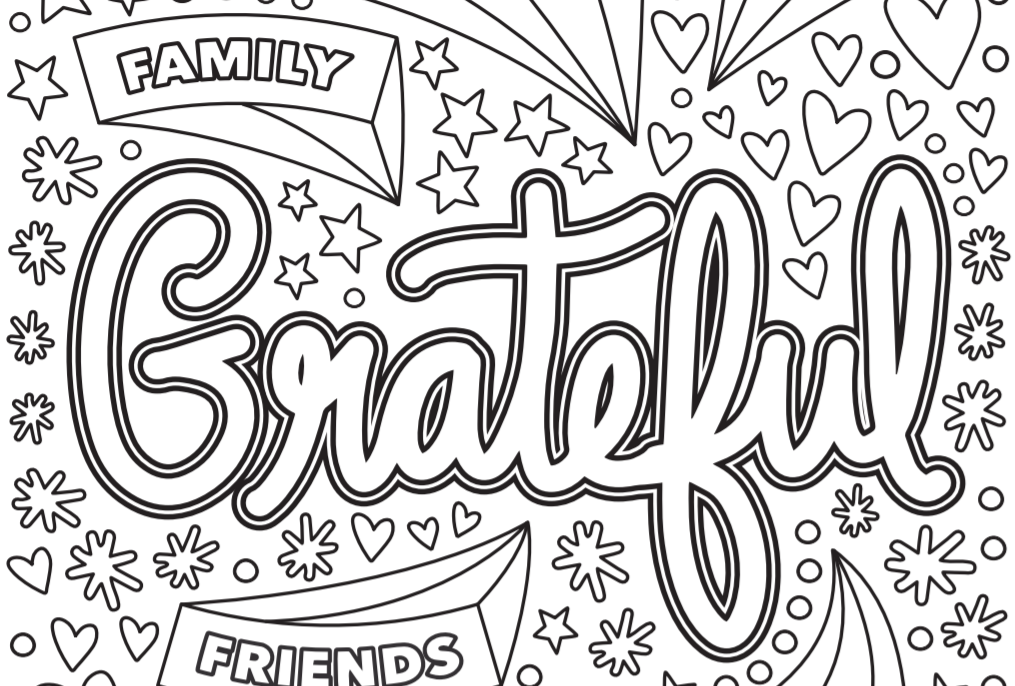 "Grateful" Coloring Sheet
Grab your markers, crayons, and pencils for this coloring activity that helps us reflect on some of the many things we're grateful for!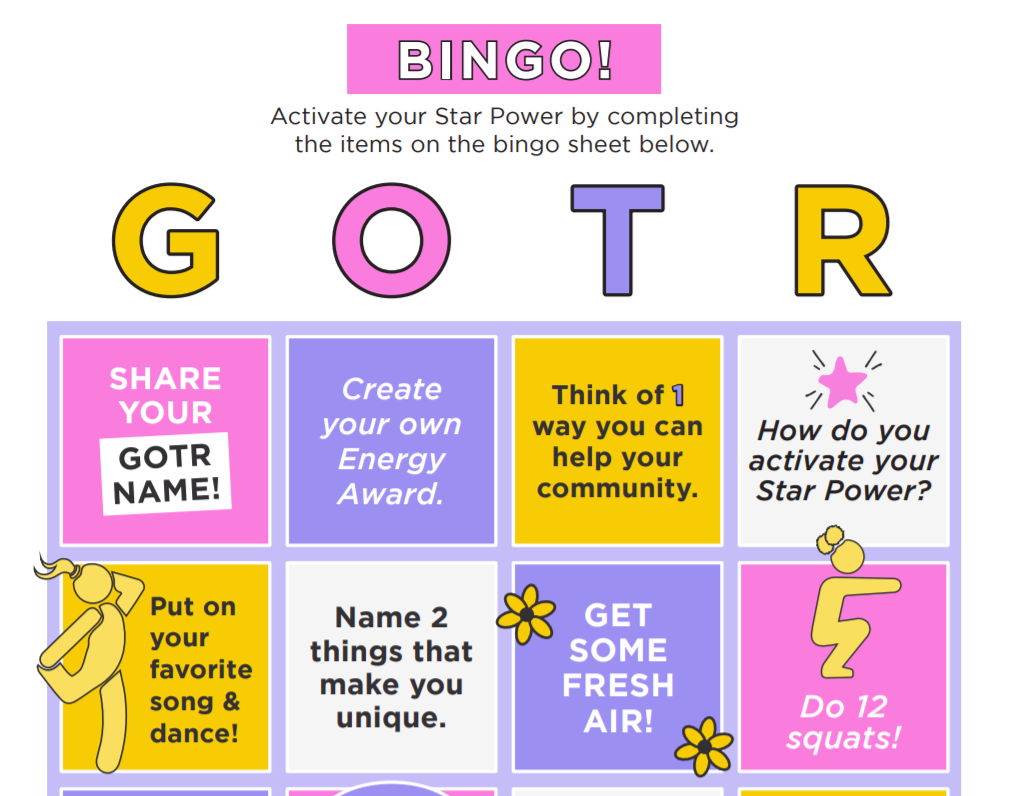 GOTR Bingo Card
Move, share, and write your way through the GOTR Bingo Card! See how many you're able to complete!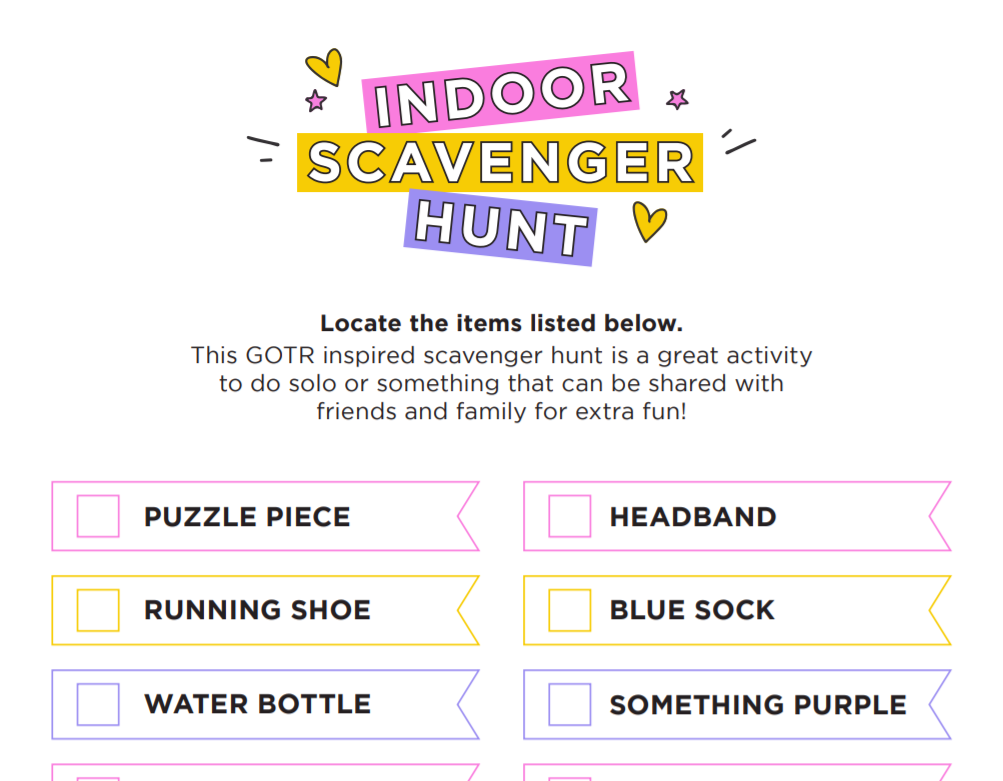 GOTR Scavenger Hunt
Can you find all the items on the list? You've got this!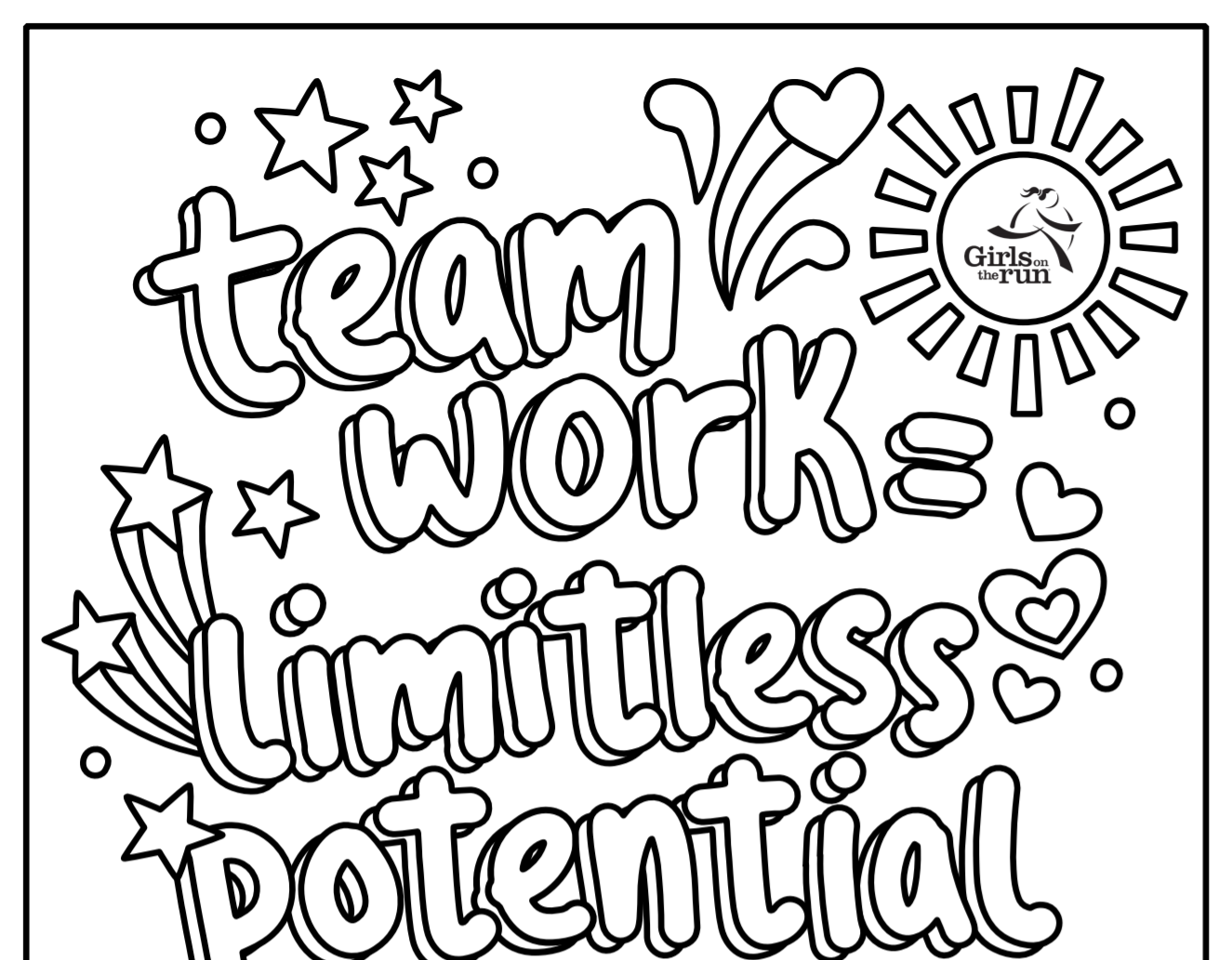 "Teamwork" Coloring Sheet
Channel your limitless potential with this Teamwork Coloring Sheet.
Inspiration for her heart & mind
More from the movement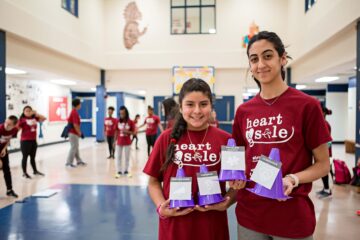 Finding Sisterhood and Mentorship at Girls on the Run Think of a woman who inspires you. This can be anyone
Read More