CelebrateSHE + Dream it. Do it. Be it. = One SWEET evening! 
 A fun night in with friends. A sweet, tasty treat that supports a great cause. An event that celebrates the power of dreams. 
Are you ready to combine all three for an evening you'll always remember?  
First things first – Highlight, star and circle March 31, 2022, on your calendar! Next, make a big, colorful note that Girls on the Run is hosting our Dream it. Do it. Be it. virtual event at 7:00 P.M. EST! And, last RSVP and check out our awesome merchandise for the one-of-a-kind celebration. 
Once you are registered and suited up for the event, think about who else you would like to accompany you for this magical evening. Anyone who is looking to feel empowered, rediscover their dreams and celebrate the impact of resilient women is encouraged to join! With multiple spotlight stories from incredible former Girls on the Run participants, to impactful interviews and a musical performance, the event is an ideal opportunity for friends, family and community members to come together and celebrate the brave women in our lives (like you!) who dare to dream.  
Remember the tasty treat we mentioned earlier? Don't worry, we did not forget about that decadent little detail!
In honor of Women's History Month, Girls on the Run and HERSHEY's partnered to create unique, limited-edition Hershey's CelebrateSHE bars. Available nationally in retailers like Walmart, CelebrateSHE bars highlight the SHE at the center of our lives. Awesome, right? And now here comes the most fun part of all – combining these GOTR-ized HERSHEY'S bars and the Dream it. Do it. Be it. virtual event! What's a party without some hors d'oeuvres or dessert options? Well, fantastic news – we, and the brilliant minds at HERSHEY'S, have you covered!  
Check out these five HERSHEY'S recipes (naturally using CelebrateSHE bars) that you can make, share and enjoy at your Dream it. Do it. Be it. streaming party, or whenever you need a little sugar boost! (As if there is ever a bad time for that!)  
S'mores Sandwich Bar Cookies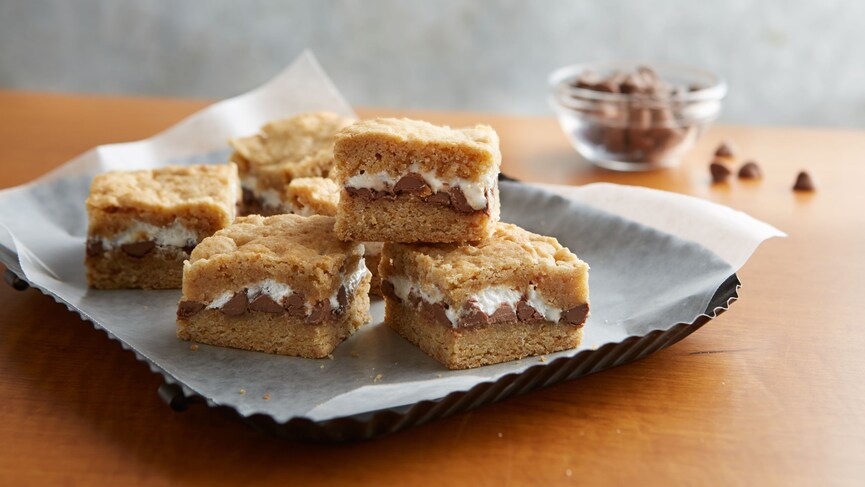 HERSHEY'S says, "This chocolate marshmallow sandwich bar cookie recipe helps you enjoy s'mores without the mess. HERSHEY'S Milk Chocolate, marshmallows and graham crackers combine for a classic s'mores taste. Forget the great outdoors. Make the indoors great with a dessert that's guaranteed to please." 
Find the recipe here: https://www.hersheyland.com/recipes/smores-sandwich-bar-cookies.html 
Classic HERSHEY'S Milk Chocolate Bar Cake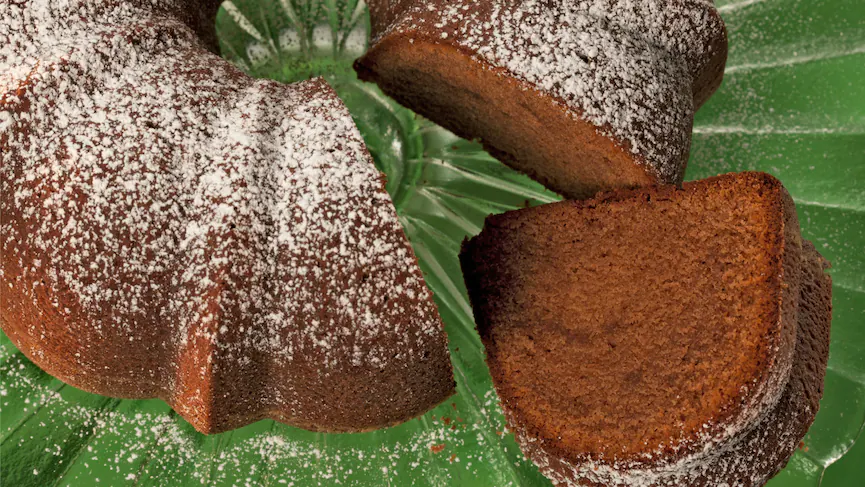 HERSHEY'S says, "Treat your family to the taste of a classic chocolate bar baked into a quick and easy chocolate bundt cake. Sprinkle powdered sugar on top as a finishing touch." 
Find the recipe here: https://www.hersheyland.com/recipes/classic-hersheys-milk-chocolate-bar-cake.html  
HERSHEY Bar Cracker Snack Medallions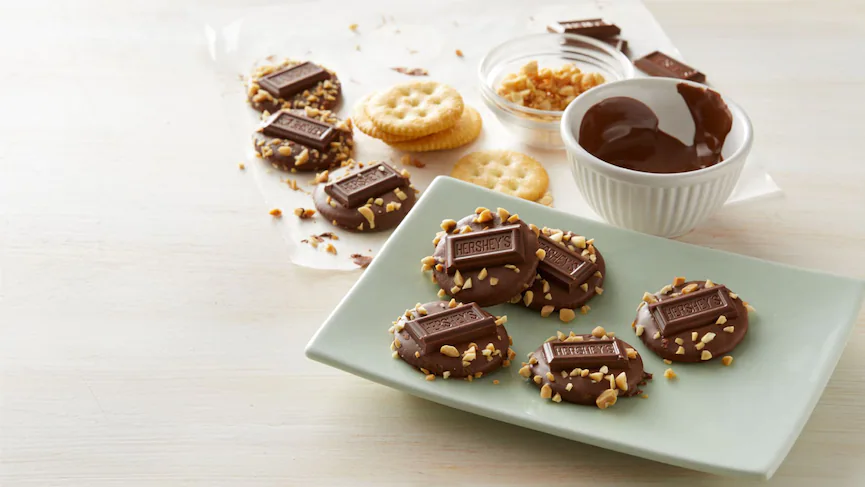 HERSHEY'S says, "Your snacks will have instant name recognition with this cracker-candy recipe. Chocolate-coated crackers get topped with sections of HERSHEY'S Milk Chocolate Bars and sprinkled with chopped peanuts. With HERSHEY'S name front and center, these chocolate cracker cookies are sure to be a smash." 
Find the recipe here: https://www.hersheyland.com/recipes/hershey-bar-cracker-snack-medallions.html 
HERSHEY'S Chocolate Crispy Bars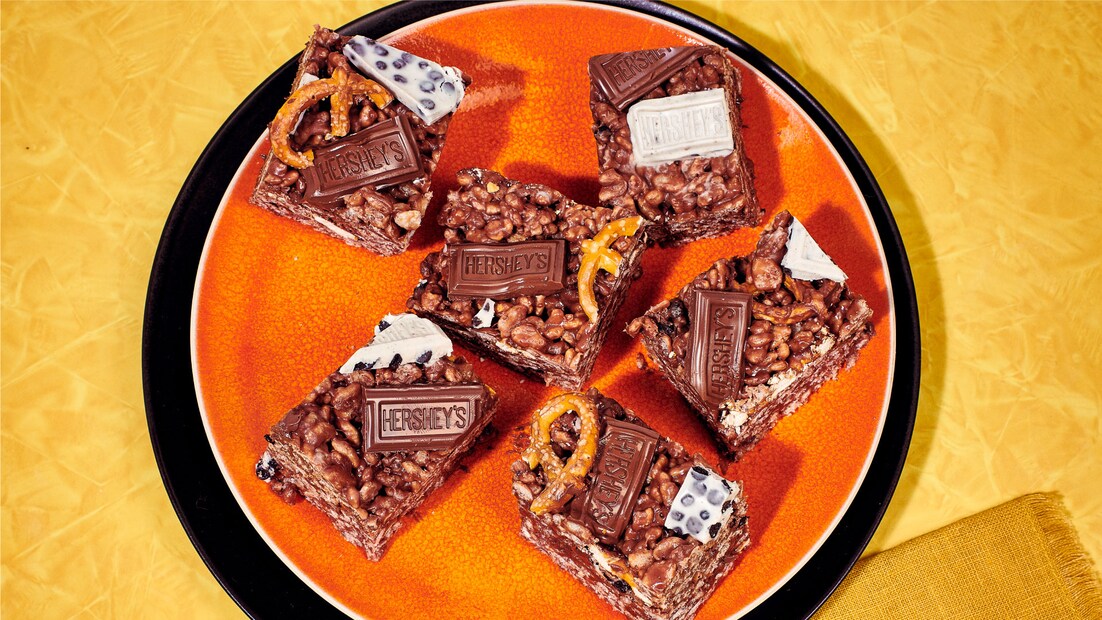 HERSHEY'S says, "Grab a bag of HERSHEY'S milk chocolate bars, HERSHEY'S cookies 'n' creme candy bars and HERSHEY'S milk chocolate chips to create the ultimate crispy bar." 
Find the recipe here: https://www.hersheyland.com/recipes/hersheys-chocolate-crispy-bars.html 
Easy HERSHEY'S Bar Pie

HERSHEY'S says, "Here's an easy candy bar pie recipe that the whole family will love. It's quick, it's easy, and it features HERSHEY'S Milk Chocolate Bars, which makes it delicious, too. Add some fruit for a colorful garnish!" 
Find the recipe here: https://www.hersheyland.com/recipes/easy-hersheys-bar-pie.html 
Be sure to take photos and tag #CelebrateSHE! We would love to reshare and show off your baking skills and support! 
Learn more about our partnership with HERSHEY'S here and more about our Dream it. Do it. Be it. Event here!