Girls on the Run Is More Than a Running Program
It has been nearly eight years since I donned the Girls on the Run "coach" t-shirt and herded a group of third and fourth grade girls through an end-of-season 5K. I have many poignant memories of the two years I spent leading my daughter and her peers through the GOTR curriculum — recollections of wet, cold runs when we got things rolling in Vermont's wintery version of early spring; memories of motivational tricks to get reluctant runners to keep moving week after week; and flashbacks to smiles and sunshine when June eventually arrived and strong, confident girls celebrated their success with runners from all over the state.
Coaching for Girls on the Run was a labor of love. It not only gave me a chance to share my love of running with my daughter, but it also made me a better mom. It gave me an opportunity to deliver all the positive, empowering, educational messages that I wanted to share with my daughter in a way that didn't make her roll her eyes. Wisdom that I might have imparted as an afterthought in response to something that had gone wrong, I instead shared in engaging lessons that involved lots of friends and fun.
As my daughter, Brianna, recalls it, Girls on the Run was like forced family fun. She did it because I made her. Running was torture. She prided herself on her bad attitude and back-of-the-pack rebel defiance. She could not be poked or prodded into speeding up or running more laps no matter how many colorful wrist brands were dangled as carrots for her compliance.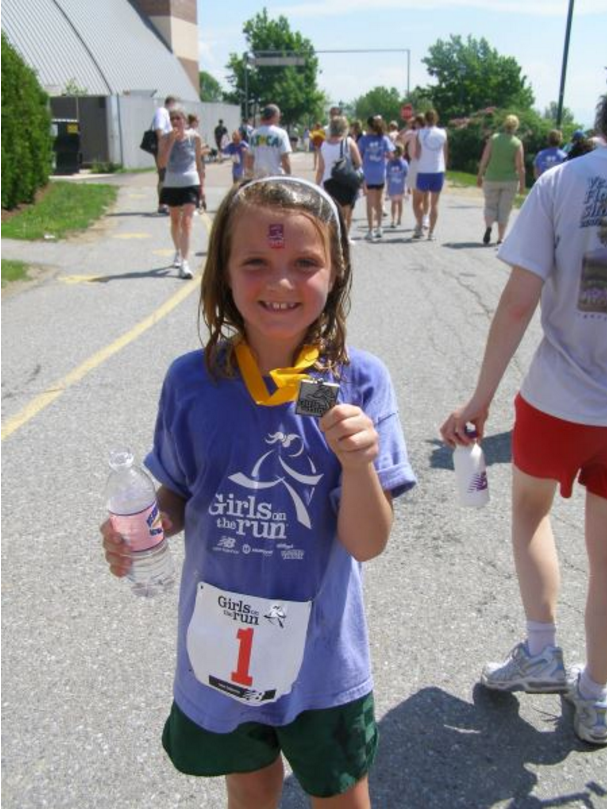 She celebrated that end-of-season 5K with the gusto of a girl who couldn't wait to make it to the finish line so that she could just put an end to the agony. In retrospect, she embodied the GOTR mission — she was caring, confident and empowered. No one was going to make her run if she didn't want to. She took care of her friends at the back of the pack and stood up for her right to move at her own pace.
Fast forward eight years. We find ourselves in Marrakech, Morocco, where I am teaching for the year. Brianna is a senior in high school. Over the years, she has tried every sport under the sun and still harbors a hatred for running. Yet, on a stifling hot Sunday in October, I watched from the sidelines as she led a group of 20 Moroccan girls through a warm-up stretch in the dust of the desert. Project Soar is a local organization that empowers adolescent girls to continue their education by providing academic support, life skills and leadership coaching. At its heart, Project Soar has very similar goals to Girls on the Run; working with them seemed like the perfect way to get involved in our new community.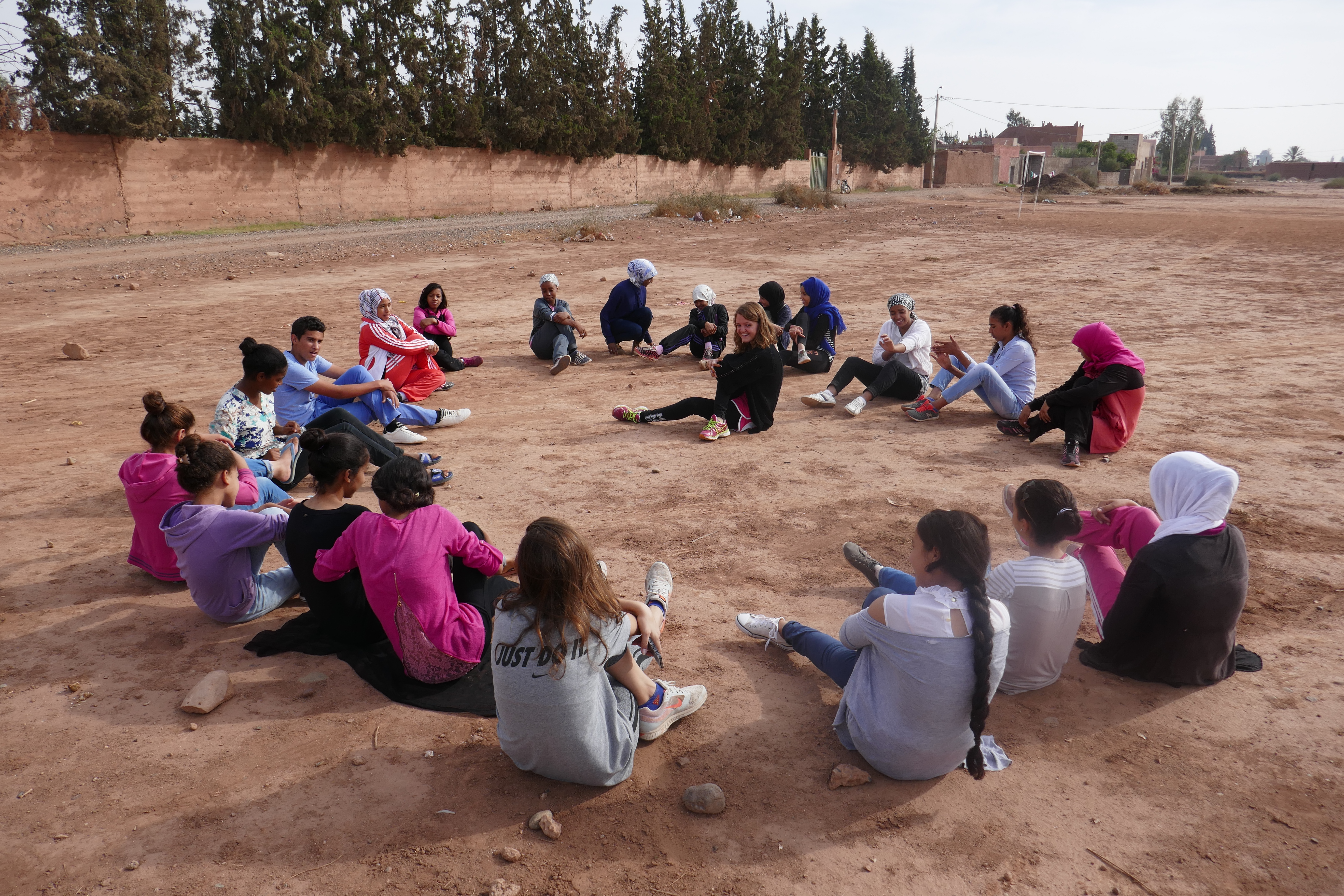 Brianna counted aloud in English, and the girls joined in with enthusiasm. With a Darija translator at her side, she talked about muscle groups and running form. She organized relay races and led the group on a long, timed run. She was encouraging, smiling and upbeat. When it ended, she did it all again — two hours, 40 girls and lots of smiles.
My girl has come full circle. She's a confident and compassionate leader, a gentle motivator and free-spirited soul who is true to herself. She is all that Girls on the Run taught her to be.
To learn about how Girls on the Run is more than just a running program, click here. To register your girl for one of our life-changing programs, connect with your local council today!
Love what you read? Sign up to receive our emails! Get tips, advice, inspiration
and remarkable stories of women and girls fueling their limitless potential.