New Year's Activity Challenge
Get ready to start off the new year strong with an exclusive activity challenge! The foundation of the Girls on the Run 6th-8th grade Heart & Sole program is a commitment to the "whole girl." This challenge — which includes activities to complete each day of the week for four weeks — will give you the chance to intentionally cultivate your whole self. Nurture your body, brain, spirit, heart and social life by completing these GOTR-inspired activities.
Click here to access the activity challenge now!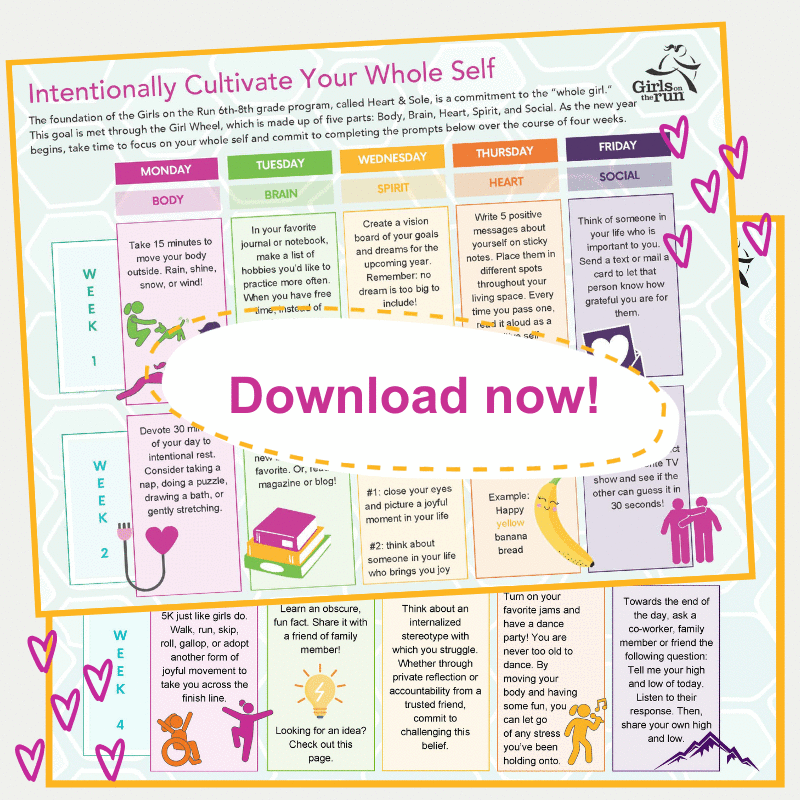 Love what you read? Sign up to receive our emails! Get tips, advice, inspiration and remarkable stories of women and girls fueling their limitless potential.