Peanut Butter Cookies with Wild Friends Foods
Back in 2011, when they were just 18- and 19-year-old college roommates and best friends, Erika Welsh and Keeley Tillotson decided to try making their own nut butter. What started as a small operation using a food processer that could only handle making three 8-ounce jars at a time has grown into Wild Friends Foods: a female-founded B-corp with a lineup of delicious products that can be found on the shelves at many major grocery retailers. Even though things might look different than they did 10 years ago, what hasn't changed is their belief in friendly food that is delicious, nutritious and fun.
Friendship, along with supporting women and girls, is central to Wild Friends Foods. In honor of our 25th Birthday virtual event, they are sharing a sweet and simple cookie recipe. With just four ingredients, these gluten-free and dairy-free cookies are the perfect treat to make and enjoy during the 25th Birthday celebration. In fact, they are so good that you might even consider making up an extra batch to share with friends!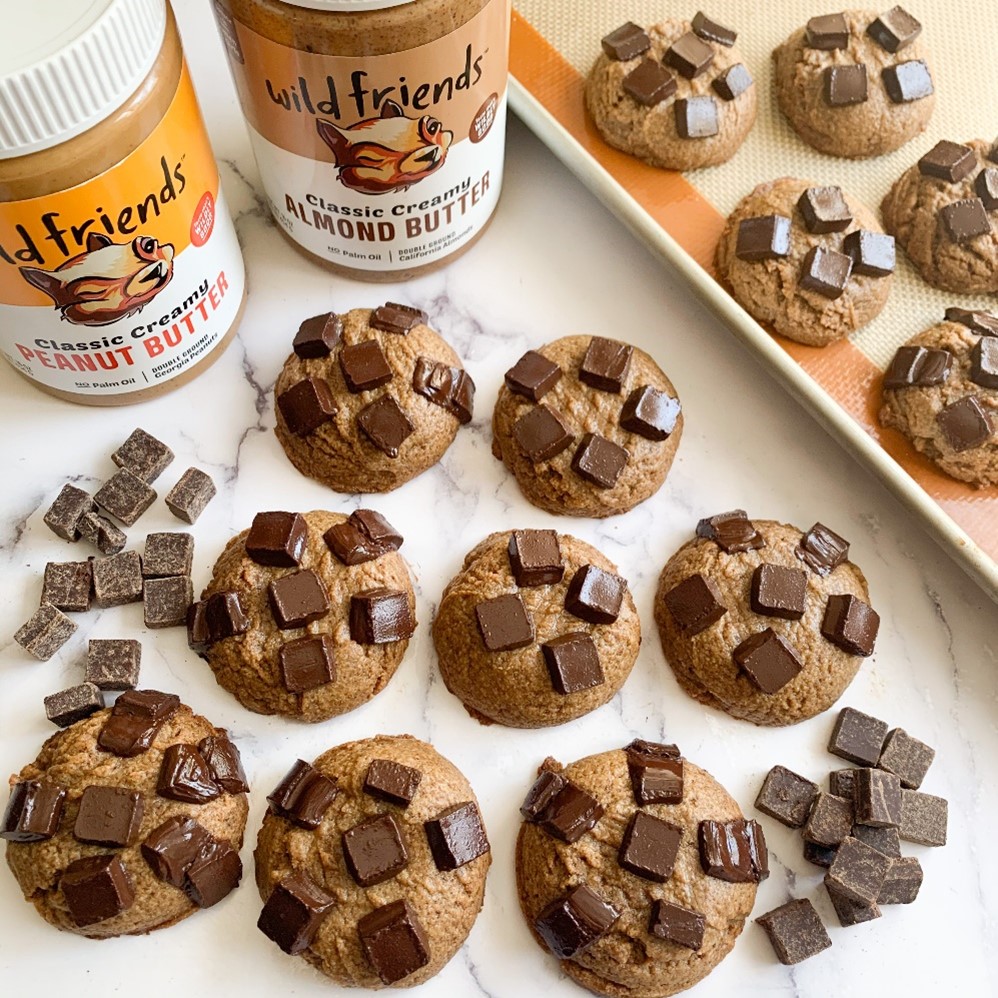 Four-Ingredient Peanut Butter Cookies (gluten-free and dairy-free)
Ingredients:
Directions:
Preheat oven to 350 degrees.
Mix egg and sugar in a medium sized bowl.
Add peanut butter (or almond butter) and mix thoroughly.
Put bowl in fridge for 10-15 mins to allow dough to thicken.
Place 1.5 tbsp-sized dough balls onto a prepared cookie sheet and lightly press down with a fork to flatten the dough a bit.
Place chocolate chunks on top and bake for about 12 mins, or until bottoms are slightly golden brown.
Let cool and set for a few minutes — they will be delicate right out of the oven. Enjoy!
Are you planning to join the 25th Birthday virtual event on March 25? Be sure to RSVP and tune in at 7 p.m. EST/4 p.m. PST.
Love what you read? Sign up to receive our emails! Get tips, advice, inspiration and remarkable stories of women and girls fueling their limitless potential.