Pathway to Purpose: Finding Strength Through Coaching
This piece, originally shared in recognition of National Suicide Prevention Awareness Month, highlights one of our coaches, Jennifer, who, after losing a loved one to death by suicide, joined the Girls on the Run family and became a champion for girls mental health.
The roads that lead girls and coaches to Girls on the Run are all unique, with no two journeys looking quite the same. Just as pathways fluctuate in their shape, smoothness and simplicity, so do the backgrounds of Girls on the Run participants and volunteers.
For some, the discovery of Girls on the Run might come from a glowing testimonial or recommendation from a friend. In contrast, for others, perhaps it is a challenging, eye-opening or even painful life experience that draws them to the organization.
In the case of Jennifer D., it was losing her boyfriend, Michael, who died by suicide, that motivated her involvement at Girls on the Run.
After experiencing such a profound loss, Jennifer had to reimagine many of the components in her life and develop a plan for moving forward. Jennifer was determined to use this time of mourning as a period in which she could begin making a difference in her environment and identify new ways of finding purpose. She wondered, "how can I make a positive impact on a young person's life? How can I support someone's mental health, now, before it's too late?" As an avid runner and fan of Girls on the Run's core values of nurturing physical, emotional and spiritual health, Jennifer put the pieces of the puzzle together and decided to sign up as a coach.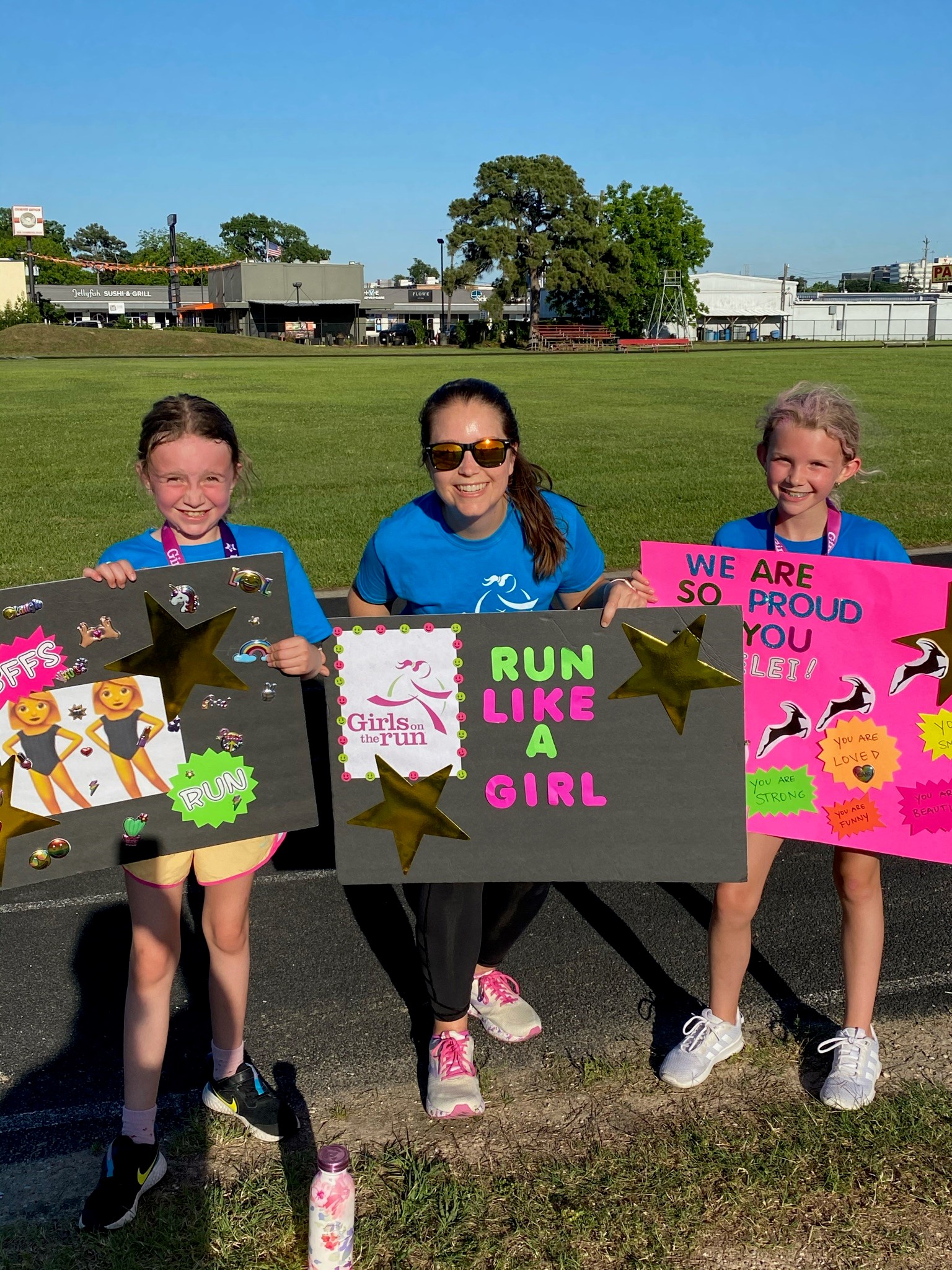 Her first season at Girls on the Run would transform not only her grieving process but her overall perspective on life. By investing in her community and seeing the first-hand impact she had on girls' lives, she began once again to find her own footing. Surrounding herself in the energy of her Girls on the Run teammates sparked something profound in Jennifer. After a few short months, she quickly learned that this program was the legacy-building opportunity she was looking for.
Working in the male-dominated industrial engineering industry, Jennifer also connected with Girls on the Run's commitment to IDEA (inclusion, diversity, equity and access) and the importance of representation. Every season, she saw the limitless potential grow inside her teammates and reminded them that they had the power to assume a job in any career field.
During Jennifer's initial grief journey, her counselor would often say that "dealing with grief is similar to carrying a boulder up a mountain." Through Girls on the Run, Jennifer found the strength to push that rock upward. With every high five, lap around the track and deep conversation, Jennifer's load became lighter and lighter. Now, five years after her first season, Jennifer has coached a total of 70 girls across two states and is preparing for her third marathon!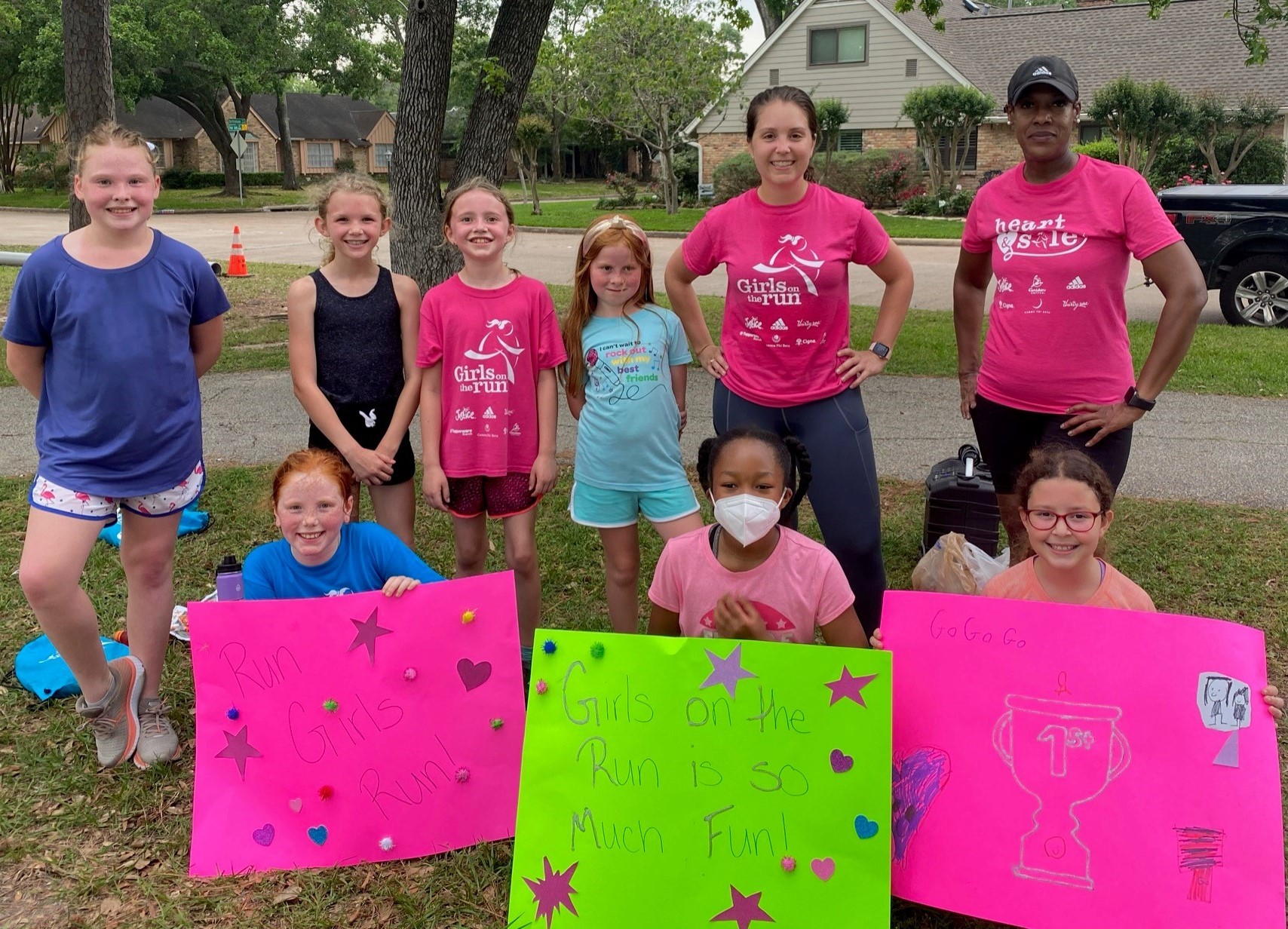 Acknowledging she cannot change the past or fast forward through waves of grief, Jennifer hopes to use her impact as a coach to create a stronger, more inclusive tomorrow for all girls.
By looking ahead and supporting the girls in her community, Jennifer is helping to prevent future mental health trauma, inspire feelings of belonging and create a space where every girl is free to be her true self.
Are you ready to join the Girls on the Run movement and make a difference like Jennifer? Click here to get started!
If you or a loved one are experiencing thoughts of suicide, please call 1-800-273-8255 or visit suicidepreventionlifeline.org.