Black History Month: Remarkable Women
So many remarkable women of color have helped shape both the history of the Black community and progress toward women's empowerment. Some of these historical figures — such as Harriet Tubman — tend to be more well known than others, but all of them achieved remarkable things in a culture heavily oppressive to both Blacks and women.
In recognition of Black History Month, here are just a few examples of women of color born at or before the turn of the nineteenth century who made strides for the Black community against the odds.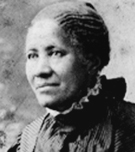 Frances E.W. Harper (1825-1911), Abolitionist / Poet / Author
Francis Harper published her first book of poetry when she was 20 and her first novel at the age of 67. She chaired the Pennsylvania Abolition Society, helped slaves escape through the Underground Railroad and spoke all over the country with the American Anti-Slavery Society. In 1894, she helped found the National Association of Colored Women. Through the course of her life, she published articles in so many periodicals that she became known as the "Mother of African-American journalism."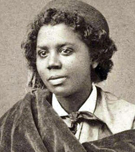 Edmonia "Wildfire" Lewis (1844-1907), Sculptor
This African-Haitian-Ojibwe Native American sculptor was born in New York and began studying art at Oberlin College in Ohio — one of the first universities to accept women and people of color — and later began sculpting in Boston. She showed her work internationally and spent most of her career in Rome. Lewis developed a fan base that crossed racial, ethnic and national boundaries, eventually giving her access to circles that generally excluded people of color and women.
Mary Jane McLeod Bethune (1875-1955), Educator / Presidential Advisor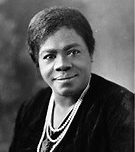 Mary Jane McLeod Bethune is best known for starting a private school for girls of color in Daytona Beach, Florida. The school later became co-ed, and Bethune developed it into a college that eventually became Bethune-Cookman University. In 1932, she was appointed as a national adviser to President Franklin D. Roosevelt and had unprecedented access to the White House through her close relationship with First Lady Eleanor Roosevelt. Bethune was known as "The First Lady of the Struggle" because of her commitment to bettering the education and welfare of the Black community.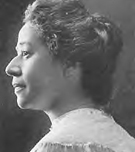 Anna Julia Cooper (1858-1964), Scholar / Author
One of the most prominent Black scholars in American history, Anna Julia Cooper was the fourth woman of color to earn a PhD when she graduated from University of Paris-Sorbonne in 1924. Having been born in slavery in Raleigh, North Carolina, Cooper used her personal experience with racism and her scholastic ability to write her first book in 1892, A Voice from the South: By a Woman from the South. The book, in which she argued for the self-determination of Black women, is considered the first volume of Black feminism in the United States.
Ruth Ellis (1899-2000), Business Owner / Activist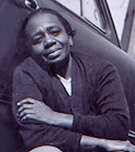 Ruth Ellis was a groundbreaker for most of her 100 years on this earth. In 1937, living in Detroit with her partner, Babe Franklin, Ellis became not just the first Black woman but the first woman in general to own a printing business in the city. She made her living printing stationery, fliers and posters, and she made her mission advocating for the rights of Blacks, women and the LGBT community. Today, the Ruth Ellis Center in Detroit provides trauma-informed services for lesbian, gay, bi-attractional, transgender and questioning (LGBTQ+) youth, and young adults, with an emphasis on young people of color.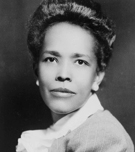 Ella Baker (1903 – 1986), Civil Rights Activist
Every movement has its leaders who work in the public eye and those who labor behind the scenes and often go unrecognized. Ella Baker was a behind-the-scenes force in the Civil Rights movement. Baker fought for civil rights for five decades, working alongside W.E.B. Dubois, Thurgood Marshall and Martin Luther King, Jr. She also mentored the well-known civil rights activist, Rosa Parks.
Ella Baker is quoted as saying, "You didn't see me on television; you didn't see news stories about me. The kind of role that I tried to play was to pick up pieces or put together pieces out of which I hoped organization might come."
We salute these women and all of the others who blazed trails, pushed boundaries and defied expectations.
To learn more about our commitment to inclusion and diversity at Girls on the Run, click here.
Love what you read? Sign up to receive our emails! Get tips, advice, inspiration and remarkable stories of women and girls fueling their limitless potential.