Fun Ways to Support Girls on the Run
"By helping others, you help yourself." When it comes to supporting Girls on the Run through our give back partnerships, this quote has never rung truer! Thanks to the dynamic range of incredible and innovative partnerships, making a difference at Girls on the Run has never been easier or more fun. And spoiler alert: by supporting us, you may actually be able to cross an item off your own list, which is the best of ALL worlds! Helping a great cause that ignites a spark in girls from coast-to-coast, while taking care of business? That is easily a win-win for every busy family, parent and caregiver involved! Keep reading to discover all of the fun ways you can support Girls on the Run!
Thirty-One Gifts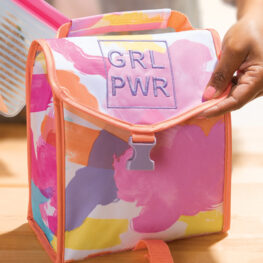 Thirty-One Gifts believes confident girls become strong women who lead healthy families and build thriving communities. Sounds like the perfect Girls on the Run partner, right?  This year, help us keep the momentum going by snagging one of Thirty-One Gifts' vibrant Fold Over Lunch Bags. With each Fold Over Lunch Bag, available in five prints, purchased until August 31, 2022, Thirty-One is donating $0.31 to Girls on the Run. Trust us, every penny here adds up — in 2021, Thirty-One Gifts donated $1.8 million in product and cash to Girls on the Run! Check out the Lunch Bags and connect with your local consultant to order here. 
HERSHEY'S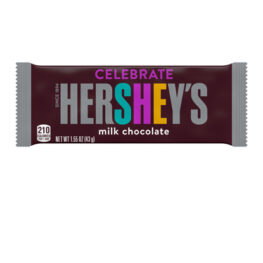 In honor of Women's History Month, HERSHEY'S and Girls on the Run joined forces to highlight the "SHE" at the center of the iconic milk chocolate bar and celebrate the vital role women and girls play in our daily lives. These limited-edition HERSHEY'S bars are a colorful reminder to honor the impact that SHE makes, no matter the obstacle. To continue the celebration of "SHE" all year long, HERSHEY'S is donating $150,000 to Girls on the Run! Grab a CelebrateSHE bar today while supplies last! Learn more here. (And find a few of our favorite HERSHEY'S CelebrateSHE recipes here!)  
FabKids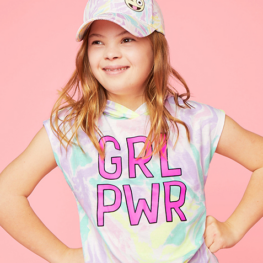 FabKids knows that leaving a better world for all kids starts with compassion, which is exactly why they created the Raise Kind Hearts collection. Filled with eye-catching t-shirts with uplifting messages and colorful sneakers (that often light up, just like our GOTR girls!), this collection is the perfect match for Girls on the Run. Every purchase of the FabKids x GOTR collection impacts Girls on the Run, with 50% of all net proceeds supporting our work, now through March 31! Learn more today and stay tuned for upcoming opportunities with this excellent partner later this spring! 
Amy's Blend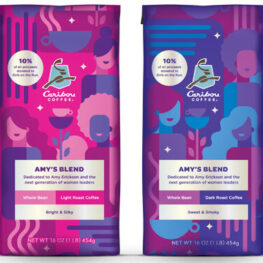 March 31 cannot come soon enough – we and our coffee mugs are ANXIOUSLY waiting — and we are SO excited to tell you why! Returning on March 31, Caribou Coffee will welcome back Amy's Blend, a specially curated blend in honor of the company's first Roastmaster Amy Erickson, whose courage and leadership left a profound impact on the coffee world. For over 20 years, Caribou has honored Amy with this delicious blend and donated a percentage of their sales to a charitable cause. For the fourth year, Girls on the Run is honored to serve as the blend's beneficiary, receiving 10% of all sales in celebration of how Amy lived life! Keep an eye out for the blend later this month in stores and more information on our give backs page! 
Le Mini Macaron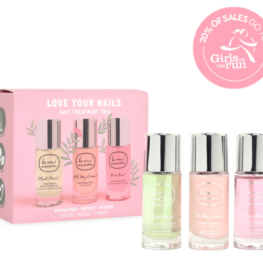 Nail lovers, assemble! Le Mini Macaron is donating 20% of net proceeds from the sale of their fabulous Love Your Nails treatment trio collection to Girls on the Run! This must-have trio is an awesome way to nourish your nails in-between manicures or whenever your nails need a little pick-me-up. Weeknights in bed watching Netflix, Sunday mornings sipping coffee – factor this kit into your favorite relaxation routine. Your fingers (and toes – hello, sandal season) deserve it! Treat yourself today! 
True Citrus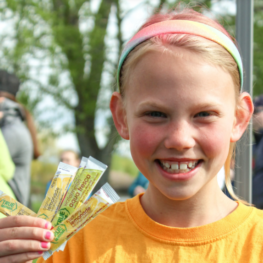 Running? Hydration? This is a match made in heaven if you ask us! Winner of the 2021 Best Overall Water Flavoring, True Citrus flavor packets have no artificial sweeteners, flavors, preservatives, sodium or gluten and are non-GMO – making them a healthy and safe option for runners of all ages and speeds. True Citrus products teach girls that reaching for water is always the way to go and is a habit they should follow for life. Start replacing the sweetened teas and cans of pop today and try out True Citrus – with a 100% happiness guarantee, you have nothing to lose! Try True Citrus and give back to Girls on the Run today. 
Trail Butter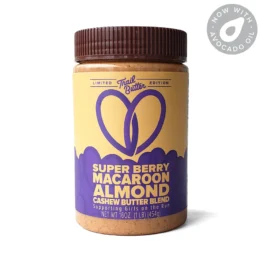 Looking for a new spin on a PB&J while supporting the work at Girls on the Run? Enter Trail Butter's Super Berry Macaroon Almond Cashew Butter Blend! Stock up, get cooking and help out with this super berry delicious spread! Ideal for healthy snacks and fruit toppings, this blend has the protein your girl needs to stay fueled and go strong all day long! The limited-edition jar is donating 10% of all sales to Girls on the Run, so be sure to check it out today! Did we mention it is good for you? 
The Balanced Life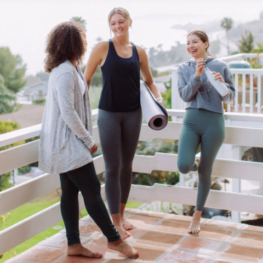 If you prefer working out from the comfort of your home and are looking for a supportive online fitness community, a membership with The Balanced Life might be right up your alley. Memberships include a daily curated workout, recipe and food guide, non-competition community, members-only app and more! Just as Girls on the Run invests in the health of all girls, The Balanced Life believes that with a strong mind, positive attitude and active lifestyle, anything is possible. A portion of all The Balanced Life memberships goes directly to empowering participants at Girls on the Run. Get started today! Get started today! 
Aluminate Life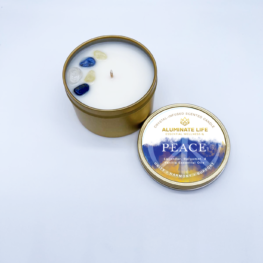 We teach our girls that self-care is an important part of every day – good or bad. One of our favorite self-care practices is enjoying warm and uplifting scents that spark joy. Perfectly aligning with this practice are our partners at Aluminate Life! Aluminate Life creates products such as crystals, candles and essential oils. All of these unique products are designed to create experiences that promote feelings of health and mental wellness. One dollar of every item purchased from Aluminate Life is donated to Girls on the Run. Boost your mindfulness habits with a new Aluminate Life product while supporting Girls on the Run. Learn more here! 
Supernola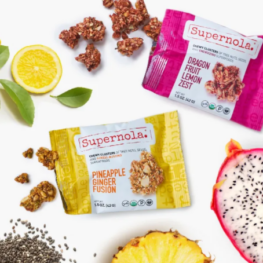 Supernola, creator of the oh-so-tasty (and healthy!) superfood clusters, donates a portion of every box sold to Girls on the Run. What sets Supernola apart from the competition is that this snack is powered by (you guessed it) intentionally selected superfoods, dehydrated fruits and nuts from around the world! Just as Girls on the Run aims to inspire communities and girls across the continent, Supernola also is committed to providing products with a sense of care for communities near and far. Together with your support, we can create more healthy, happy and safe spaces for every girl. Shop Supernola here! 
AmazonSmile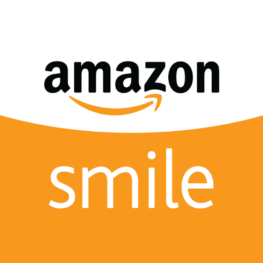 Have you heard about the AmazonSmile program? We are happy to explain! AmazonSmile is an awesome way to shop on Amazon while giving back to Girls on the Run! Follow these easy steps when ordering from a computer: 
Visit smile.amazon.com.

Select Girls on the Run as your charity.

Start shopping! Remember to check out at smile.amazon.com to generate donations for your chosen charity.

 
How to use AmazonSmile using the Amazon app on your mobile phone: 
Open the Amazon application.

Navigate to the main menu (=).

Tap on Settings and then select "AmazonSmile".

Select your Girls on the Run as your charity and then follow the on-screen instructions to turn ON AmazonSmile in the mobile app.

 

Once you select Girls on the Run,  you will find the same Amazon you know and love, but with the bonus of contributing a portion of the eligible purchase to Girls on the Run. 
Jumping on Amazon is pretty much routine at this point, so why not support our mission while you are at it! Choose Girls on the Run when you shop today! 
Stay in the loop on ALL Girls on the Run give backs by signing up for our newsletter. Sign up by clicking here.