Play GOTR Bingo This Summer
Summer is in full swing, and although your kids are excited about not being in school, "I'm bored" may be a commonly heard phrase at home. Even with the endless possibilities of fun activities, sometimes it can be hard to think of something to do, especially with so much more time to fill!
This summer, play GOTR Bingo with your kids. This exclusive bingo card is full of activities that relate to what your GOTR girl learned during the Girls on the Run season so that she can continue to put the lessons into action! Join in the summer fun with your kids and play GOTR Bingo along with them. Encourage your whole family to set a goal and see how many activities they can cross off throughout the summer.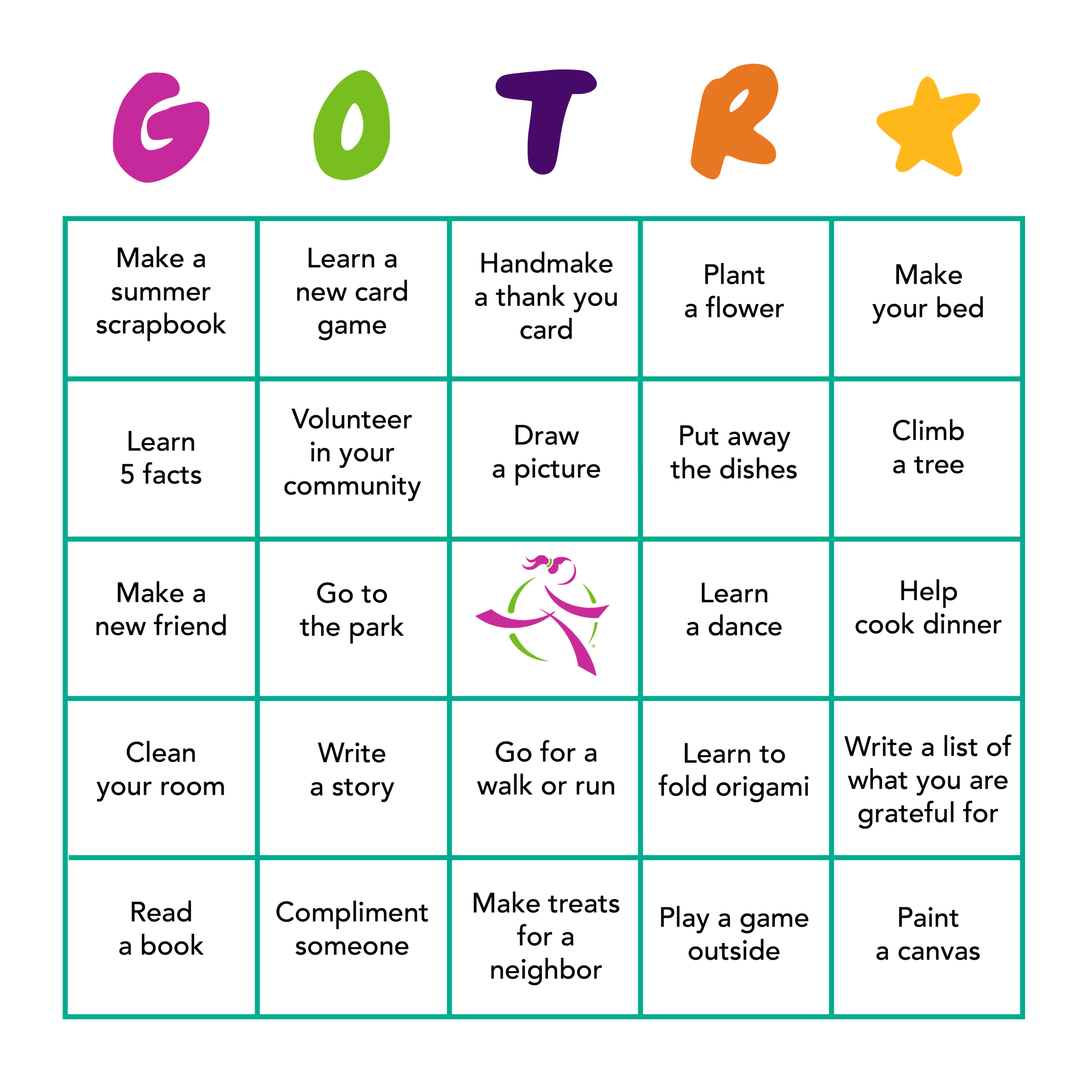 For more activities, resources and parenting tips, visit our Parent Resources page and be sure to sign up for our monthly e-newsletter!
Love what you read? Sign up to receive our emails! Get tips, advice, inspiration and remarkable stories of women and girls fueling their limitless potential.